L'investissement locatif des expatriés et non résidents
L'investissement locatif des expatriés soulève des questions particulières.
Comment trouver un bien adapté et suivre l'opération en étant expatrié à plusieurs milliers de kilomètres du lieu d'investissement ?
Quel est le régime fiscal applicable aux revenus locatifs ?
L'expatriation, une réelle opportunité de développer son patrimoine
---
L'expatriation constitue une réelle opportunité de développer son patrimoine. D'abord parce que le logement de l'expatrié dans le pays d'expatriation est généralement pris en charge par l'entreprise ; ensuite parce que votre ancien logement en France, si vous en êtes propriétaire, pourra être loué donc vous générer des revenus locatifs. Enfin, la fiscalité sur les revenus issus de location en France est plutôt favorable aux expatriés. l'opération immobilière, les expatriés choisissent en majorité leur pays d'origine, pour que la gestion soit plus simple lors de leur retour. Ces différents facteurs sont autant de raisons d'investir quand on est expatrié.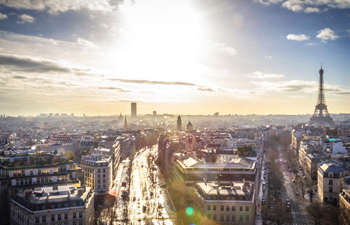 Les revenus locatifs des expatriés
---
Par nature, les revenus de location s'ajoutent à vos autres revenus et rentrent dans la base imposable à l'impôt sur le revenu. La tranche d'imposition correspond donc à la tranche marginale d'imposition. Concrètement, plus vous avez de revenus, plus le taux d'imposition est élevé. C'est pour cette raison que l'administration fiscale a mis en place une disposition particulière pour les revenus locatifs de contribuables qui, étant expatriés, n'ont pas d'autres revenu en France. Concernant la fiscalité de l'immobilier locatif pour les expatriés, leurs revenus locatifs sont donc imposés à l'impôt sur le revenu avec un minimum de 20% (art 197 A du code général des impôts). Ce régime est favorable car les français en France qui ont des revenus autres sont imposés à la tranche marginale...
Un pied à terre ou un logement futur
---
Une partie des expatriés qui nous contactent envisage d'utiliser, dans le futur, l'appartement comme un pied à terre lors de visites à Paris. Un appartement de petite surface optimisé est idéal pour un pied à terre. Le caractère central dans Paris en fait un lieu idéal que vous pourrez utiliser lors de vos visites ou des visites de vos amis. C'est aussi l'occasion de disposer d'un logement pour les enfants ou futurs enfants qui suivront peut-être des études en France. Vous êtes expatrié et souhaitez réaliser un investissement locatif à Paris ? Découvrez notre prestation de conseil en investissement immobilier. Nous vous accompagnons à chaque étape du projet et le pilotons pour vous sur place. Découvrez le témoignage et l'opération d'un expatrié.
Success stories from our investor customers
Our greatest pride is your renewed trust! More than 2 out of 3 clients go on to one or more other projects. Find out why...
Benoit CARTHERY

Paris Region

"I would like to share here my experience with the investment-locatif.com company, to reassure people who are not familiar with the concept I call: "they take care of everything, you take care of nothing 😊". Well almost nothing, you just have to ask your bank for the loan 🏦(...) I can't wait to start a new project with them.

Vincent Alagille

Paris Region

"(...) The support and the follow-up of the project are done by a dynamic, professional and pleasant team. The various impediments are quickly overcome thanks to the efficiency of the staff. It's confusing how easy it is to invest with Investissement Locatif! I HIGHLY RECOMMEND.

Gaby Taverny

Paris Region

"(...) I was convinced by the services offered by Investissement-locatif.com (...) The deadlines announced at the beginning of the project were respected, a fact that is worth emphasizing. The service was clearly up to my expectations. The attention of the various players throughout the process was an important part of the project. Communication is key. Moving on to the second project ...!!!!!