Rental investment Ile-de-France
Rental investment in the Paris Region offers great opportunities with high profitability. They often enjoy the influence of Paris, provided that they choose the right city in which to buy their rental property. Here's an overview.
Discover the guide for
Un investissement locatif
rentable en 2023
Vous cherchez un investissement locatif en Île-de-France parce que vous croyez au dynamisme de la première région de France ? Vous souhaitez bénéficier du rayonnement du marché immobilier parisien, mais en bénéficiant d'un rendement locatif plus attractif que ce qui est réalisable à Paris en 2023 ? Découvrez notre analyse du marché, pour prendre les meilleures décisions possibles avec vos projets immobiliers en région parisienne.
Voici un petit guide que nous vous proposons, qui vous donne de bonnes pistes pour savoir où vous allez !
Obviously, the Ile de France is a particularly profitable and lucrative place for anyone wishing to invest there. Indeed, apart from being the capital, it is also a radiant megalopolis, where exchanges are immensely numerous. It is also an unrivalled university hub, with global exchanges between students. Therefore, deciding to invest there is a particularly fruitful project.
Real estate investment in Île de France: the keys to success
By choosing Île-de-France, you already meet a certain number of criteria that are essential when embarking on this adventure: you already know that it is a pool of jobs, that the region is in perpetual movement and that companies are continually opening up there. You also know that a depreciable investment is made in a region that generates movement and trade.
It would indeed be curious to invest in a region that is being emptied of all its inhabitants, with no businesses and no opportunity to attract young people or combative entrepreneurs. Why not conduct your own survey to see which Île-de-France cities generate the most excitement?
Vous savez aussi bien que nous que l'on peut considérer comme réussi un investissement qui vous rapporte de l'argent régulièrement et durablement. En ne choisissant pas le bon emplacement géographique, vous mettriez cette condition en péril, alors qu'elle est le sésame de votre ascension. Acheter pour louer en Île-de-France peut donc s'avérer particulièrement juteux. Maintenant que nous avons vu la question de la fréquentation de l'Île-de-France, intéressons-nous à la question démographique. Nous savons que d'ici 2030, l'Île-de-France pourrait accueillir 45 à 75000 foyers supplémentaires par an. La hausse des ménages coïncidant parfaitement avec la hausse du rendement locatif, cet élément est primordial pour vous !
And that's without counting on the ever-growing student population, which every year is looking for a place to live and work for the start of the new school year. Schools and universities are opening all over the region, and thousands of young people need to live there for a year or more! By looking at this region, which is constantly growing and multiplying opportunities to study and work, you are committing yourself to a project that already promises to be particularly profitable!
Paris Region, a university centre sought after by students from all over the world.
As the richest and most populous region in France, Ile-de-France has the largest number of students. It is, of course, an exceptional city whose courses of study are widely envied by young people from all over the world. Whether they have scientific or literary profiles, young people from all over the world seek each year to join the courses offered by the university, Science Po, or the Ecole Nationale des Ponts et Chaussées, the Ecole Nationale Supérieure des Mines de Paris, the Ecole du Louvre... Innumerable and richly endowed, you can choose for yourself which accommodation you are going to rent to them.
De plus, c'est une région d'échange sans pareil ! Des milliers de jeunes viennent y faire une année ERASMUS, ou effectuer un échange entre universités… Cette particularité est essentielle pour quiconque voudrait profiter de la région pour investir dans l'immobilier en Île-de-France.
By leaning towards a student clientele, you multiply your chances of seeing your project succeed. Mostly tenants, students generally have very solid guarantors, which is a source of security for you. Also think clearly about the fact that smaller areas for rent represent a financial advantage for them, and ensure you a larger rental return! If you are about to invest in a larger surface area, you may also consider sharing a flat, which is very fashionable among young people and very much appreciated by them.
Finally, it will be up to you to take the time to perfectly target the best spots in Île-de-France, so that students will jump on your ad first. Think about the geographical location: by choosing an accommodation close to a school or university, you allow the student who will occupy your accommodation to save precious time in these trips, a point that will obviously not go unnoticed when you place your ad. You also have the choice, by opting instead for a trendy area, full of bars, restaurants, pubs and concert halls, which will be very popular. In Paris, the 11th arrondissement, between Oberkampf, Ménilmontant and Bastille is a neighbourhood where student life is in full swing, day and night, and where young people like to go out all year round! Similarly, the Latin Quarter is always very popular, between the small local cinemas, small bookshops and restaurants designed for students' small budgets, just a stone's throw from the Sorbonne, everything is done to please the most literary!
Ile-de-France rental yields: a real interest for investors
Admittedly, buying property in the Paris Region can be a little difficult. But it is profitable! With the capital's ever-increasing popularity as a student center, you can be sure that your rental will always find a buyer!
À part quelques cas particuliers, nous déconseillons globalement l'achat dans certains quartiers trop excentrés, comme le 16ème arrondissement ou une partie du 15ème. Cependant, il peut être très avantageux d'investir dans des villes de périphérie immédiate, comme Saint-Ouen, Montreuil, Montrouge… La ville de Montreuil notamment est réputée pour sa population étudiante, ses clubs et ses petits bars. De même, la ville de Maisons-Alfort est connue pour sa vie de quartier typique et très agréable ! N'hésitez pas à vous renseigner sur toutes les villes de banlieue proche, afin de trouver la meilleure opportunité !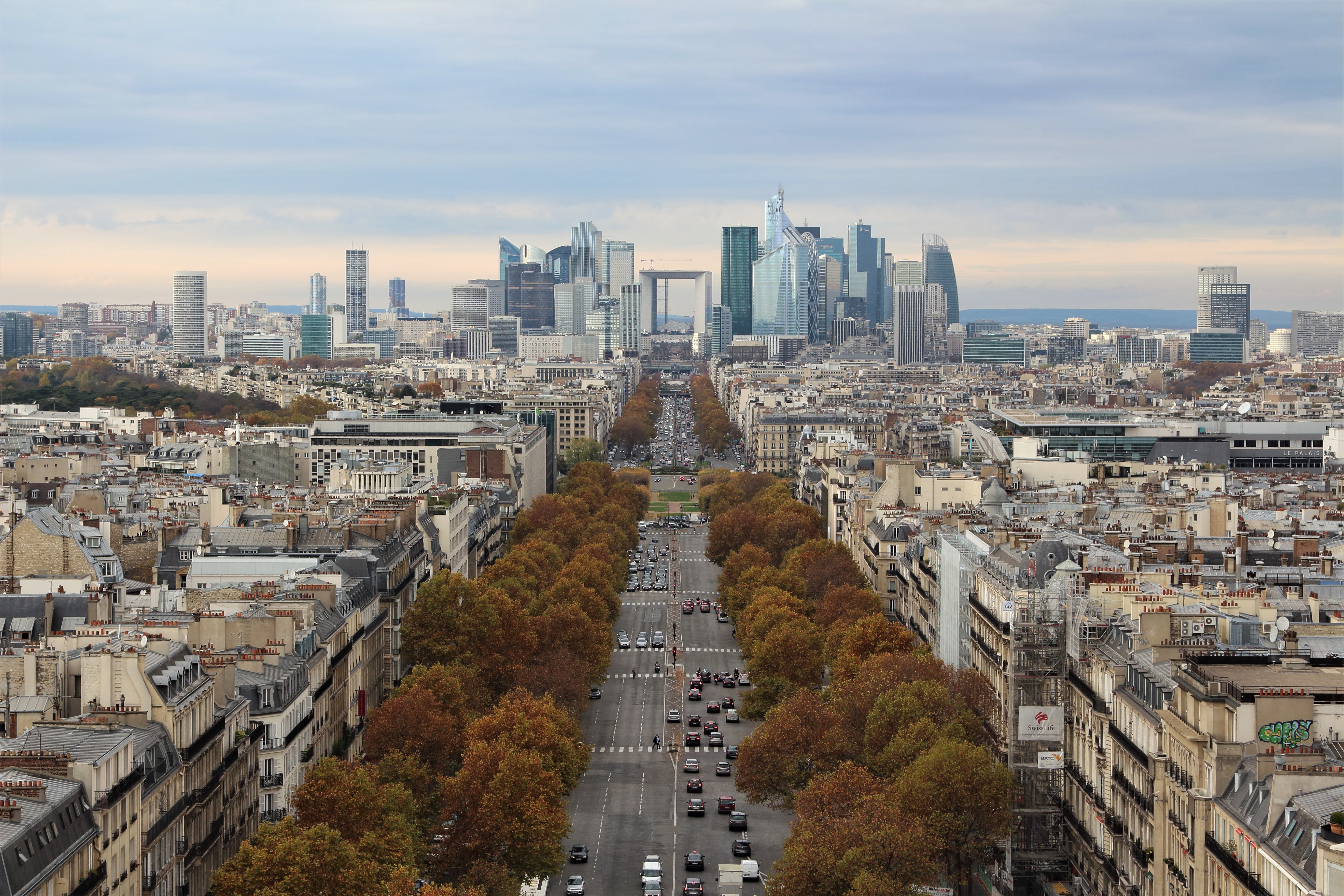 What type of housing to invest in?
Keep in mind that a better yield is achieved with a smaller surface area, for example a studio or a T2. When you have a larger surface area, the return is better when the property is shared! Nowadays, students also prefer this type of cohabitation, for economic as well as personal reasons.
Indeed, the trend towards flat-sharing is on the rise, as young people appreciate this way of life between friends, which makes life easier for many: between shared household chores, parties in a large space, and the economic aspect, with a rent that melts away at a glance, all these advantages are considerable and that's why you might consider turning to flat-sharing in the Paris Region!
A vous également de choisir si vous souhaitez meubler votre appartement ou non ! Sachez toutefois que le régime ne sera pas le même, en fonction du bien que vous mettrez sur le marché ! Bien sûr, nous vous conseillons de réfléchir sérieusement à la location d'un bien meublé, car vous faciliterez considérablement la vie d'un étudiant qui ne dispose pas de son propre mobilier, et mettrez ainsi toutes vos chances de votre côté pour que votre location soit repérée plus vite ! Un investissement meublé en Île-de-France ne rentre pas dans la même catégorie foncière qu'un logement complètement vide ! Soyez attentif à cela, afin de ne surtout pas vous mettre dans l'illégalité accidentellement.
The best districts to invest in Paris
Outre les 11ème et 5ème arrondissements de Paris, d'autres quartiers sont en train de voir leur population exploser. Certains d'entre eux sont en pleine rénovation, et prendront en plus-value tout au long des années, pour une prévision de 5 à 10 ans. Par exemple, le 19ème arrondissement est actuellement en pleine construction, et propose à la location des appartements intégralement neufs, dans des immeubles magnifiques et coquets. C'est également le cas pour le 13ème arrondissement qui, en l'espace de 5 ans, s'est vu entièrement transformé. Désormais, l'idée d'un Grand Paris permet à cet arrondissement de s'étendre jusqu'aux villes de Vitry et Ivry, sans qu'il n'y ait plus de réelles distinctions entre toutes ces villes. Le 17ème arrondissement, quant à lui, compte aussi bon nombre de petites places qui rappellent les petites villes de campagne, ses rues pavées, ses bars branchés et autres restos.
Always make sure you choose accommodation close to a metro station, and if possible a line that can serve Paris in just a few minutes.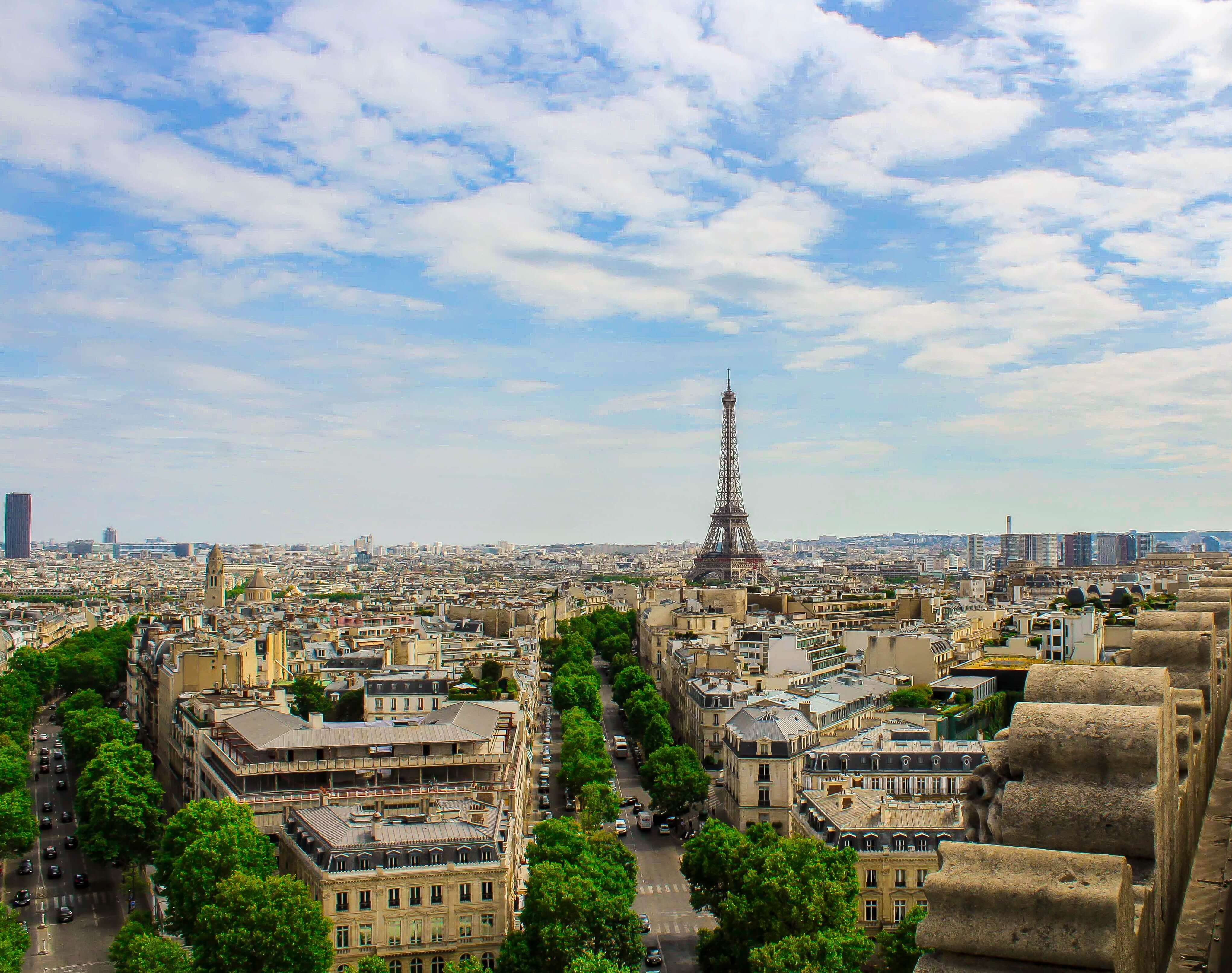 What are the places to avoid in the Paris region?
Certaines villes, trop éloignées géographiquement, ne sont vraiment pas intéressantes pour votre projet. Évitez de choisir une ville trop excentrée, dans laquelle rien ne justifierait que l'on y habite, trop loin de la gare RER, dont le centre-ville ne serait pas attractif… À Paris, certains arrondissements ne sont pas du tout recherchés par les jeunes, comme le 8ème arrondissement, mais aussi une bonne partie du 15ème, ou des quartiers absolument inabordables, comme le 16ème.
It's up to you to make the survey that will lead to the most interesting result, to make your ad really appealing and appetizing, to make sure that you will always have someone to put in your home!
Real estate prices and outlook in IDF
Avec un m² autour de 7 000 €, c'est vrai qu'investir en Île-de-France doit être réfléchi judicieusement, avec beaucoup d'entrain de votre part. Il s'agit d'un projet ambitieux, certes, car le prix au m² en Île-de-France n'est pas à prendre à la légère, mais qui sera toujours rentabilisé, tant la vie dans la métropole est désirée par les jeunes. Qu'il s'agisse de la localisation géographique, votre ambition personnelle, il y aura toujours de quoi étudier, monter son business dans cette ville, et c'est une opportunité à étudier sérieusement.
In any case, your project requires meticulous support to be successful!
Avec des prix toujours en hausse, l'Île-de-France demeure un coin sûr où investir pour une plus-value sérieuse, pour une meilleure rentabilité locative Île-de-France. C'est la raison pour laquelle nous vous conseillons vivement de prendre contact avec nos experts, pour que ces derniers, respectueux de votre projet et vos valeurs, vous guident dans vos choix et vos envies tout au long de l'acquisition de votre bien.

Vous souhaitez investir dans l'immobilier en Île de France ? Réservez un RDV avec notre équipe pour faire le point sur votre projet

Mickael Zonta
Rental Investment Director
A graduate of a major business school, and after a first successful experience in finance, Mickael Zonta began his career in real estate in 2011 in Paris before extending his activity to the Paris region and the city of Lyon. The fact that he is also a real estate investor in a personal capacity allows him to understand clients' issues in terms of investment objectives, rental yield and choice of tax regimes.
Success stories from our investor customers
Our greatest pride is your renewed trust! More than 2 out of 3 clients go on to one or more other projects. Find out why...
Benoit CARTHERY

Paris Region

"I would like to share here my experience with the investment-locatif.com company, to reassure people who are not familiar with the concept I call: "they take care of everything, you take care of nothing 😊". Well almost nothing, you just have to ask your bank for the loan 🏦(...) I can't wait to start a new project with them.

Vincent Alagille

Paris Region

"(...) The support and the follow-up of the project are done by a dynamic, professional and pleasant team. The various impediments are quickly overcome thanks to the efficiency of the staff. It's confusing how easy it is to invest with Investissement Locatif! I HIGHLY RECOMMEND.

Gaby Taverny

Paris Region

"(...) I was convinced by the services offered by Investissement-locatif.com (...) The deadlines announced at the beginning of the project were respected, a fact that is worth emphasizing. The service was clearly up to my expectations. The attention of the various players throughout the process was an important part of the project. Communication is key. Moving on to the second project ...!!!!!