Rental investment in Bordeaux
Bordeaux has benefited from a complete renovation under the leadership of its former mayor Alain Juppé and has a dynamic economy.
Discover the guide for
Un investissement locatif
rentable en 2023
Vous souhaitez réaliser un investissement locatif à Bordeaux pour augmenter vos revenus avec un rendement locatif plus intéressant sur le marché ? Vous hésitez entre investir dans l'ancien et investir dans un programme neuf sur Bordeaux avec un dispositif de défiscalisation ? Vous ne savez pas quel dispositif choisir entre la loi Malraux, la loi Pinel ancien ou une autre défiscalisation ? Vous cherchez à réaliser une vraie bonne affaire et vous vous interrogez sur le meilleur investissement immobilier possible à Bordeaux ? Cet article va répondre à vos questions.

Rental property in Bordeaux is an exceptional way to increase your current income. You can prepare for your retirement by creating rental income. The advantages of investing in Bordeaux are the value of your future property and the constantly changing rates. Over the last ten years, the city's basin has benefited from a renovation, under the influence of its famous mayor Alain Juppé.
But not all operations are equal. The choice of district is essential, as is that of the tax exemption scheme and the type of rental, whether bare or furnished. In this article, you will discover :
The best areas to invest in Bordeaux;
What is the most appropriate tax system for your personal situation?
How to get the most out of your rental property in Bordeaux to optimise rents;
Our analysis of the evolution of the Bordeaux market in the coming years.
Our job is to accompany you from A to Z for your rental and property projects in Bordeaux, with an approach based on rental yield. Our team is made up of property hunters, interior designers, decorators and rental management specialists. With our services, you benefit from the valuable advice of our experts to increase your profitability.
Discover our services and our team on video:
Rental investment in Bordeaux: the advantages of a renovated city
Bordeaux is a city with many assets, and it has been able to seduce inhabitants as well as real estate investors over the last few years. Firstly, because the population of Bordeaux has been growing steadily for the past 10 years, reaching approximately 256,000 inhabitants in 2019, compared to only 242,945 in 2010 according to INSEE. It is the 9th largest city in France in terms of population, and the 6th in terms of GDP with 80 billion euros, thanks to a rich and varied economic fabric made up of many small businesses.
Finally, the owner-tenant ratio is favourable for property investors interested in Bordeaux, as only 31% of Bordeaux residents own their own home, which helps to sustain rental demand.
The different economic criteria of the Bordeaux area will allow you to benefit from a long-term real estate investment in Bordeaux since they are synonymous with strong rental demand and therefore stable income. This is what makes Bordeaux one of the top 5 cities in France for rental property.
Au-delà de son aspect démographique, la ville présente de sérieux atouts pour l'investisseur immobilier. Faire un investissement locatif à Bordeaux c'est également choisir une région qui symbolise l'art de vivre de la France. Avec ses édifices bien construits, ses traditions culinaires, ses vinicoles et sa proximité avec l'océan en font des avantages considérables. L'architecture de cette ville en fait une véritable pépite pour adapter le prix locatif en fonction de la zone et avoir un seuil de rentabilité varié. Elle a également reçu la distinction de l'UNESCO en entrant sur la liste du Patrimoine mondial au titre d'Ensemble urbain exceptionnel en 2007. Elle a été élue N°1 des villes à découvrir au monde par le Guide international LONELY PLANET.

Reassuring economic dynamism
The Bordeaux economy is dynamic and doing very well. This is something to consider when choosing a location for rental investment. A city with a good overall economy in France is often synonymous with constant evolution, which will reassure anyone wishing to invest in property in Bordeaux.
Aussi, la métropole bordelaise a été classée en 2015 2e métropole la plus attractive pour les chefs d'entreprise dans le classement du Journal des entreprises et rivalise avec Paris. La ville offre énormément d'opportunités en termes d'investissement pour faire grimper vos revenus mensuels.
The economy is divided between the aeronautics, health and digital sectors. These sectors alone account for 110,000 jobs. Bordeaux is also the 4th most expensive city in France, which can make the price of a rental investment go up.
Bordeaux also has a real student community, which represents 17% of the Bordeaux population. The real estate sector is perennial as it ensures a strong demand for small flat rentals and shared accommodation for multi-room units. It is ranked as one of the cities with the most students. Rental management is easier here because of the large number of students looking for a flat. In a student area, the investment for a flat share is most suitable for multi-room accommodation.  

Which area of Bordeaux to choose for your property investment?
The question is always the same: what is the rental yield in Bordeaux depending on the location of the property? Which district to choose for a good investment in the old in Bordeaux?
The city centre of Bordeaux is very popular from a property point of view. This includes the golden triangle of Bordeaux which includes the districts of Jardin Public, Tourny, Place Sainte-Catherine and Gambetta. In this area, property prices range from 7,000 euros/m² to 10,000 euros/m². This high price is due to the interest of wealthy investors in the city's housing, especially since the exceptional renovation of the centre of Bordeaux. These prices are to be compared with rents of between 20 euros/m² and 30 euros/m². This does not allow for returns of more than 5% for a long-term furnished flat. It is therefore a sector to be favoured for a property investment that is more of an asset.
Si vous êtes à la recherche d'un prix locatif en hausse et d'un rendement immobilier plus élevé, vous pourrez investir dans des zones en devenir. D'autres quartiers méritent toute votre attention. C'est le cas du quartier Bastide-Niel, qui se réinvente comme un prolongement du centre-ville sur l'autre rive de la Garonne où les appartements peuvent faire office de résidence principale. C'est aussi le cas du quartier Saint-Michel, anciennement, le quartier populaire de Bordeaux où la présence de résidence ayant un propriétaire n'est pas très élevée. Idéalement situé entre la gare et la place des Quinconces, c'est un quartier vivant. Il l'est notamment grâce aux célèbres marchés des Capucins et le marché aux puces accolé au marché Saint-Michel sur la place de la cathédrale Saint-André. Cette dernière est un lieu de passage obligé lors de la balade bordelaise dominicale. Regardez notamment les nouveaux projets de transports en commun qui vont permettre à certains quartiers de se développer. Par exemple, la ligne "C" du tramway s'étendra jusqu'à Blanquefort et la ligne "A" jusqu'à l'aéroport. Autant de possibilités pour faciliter l'accès à votre projet de résidence immobilière locative. Pour les investisseurs désireux de se tourner vers des locations dédiées aux étudiants, les meilleurs conseils sont de se rapprocher des quartiers de la Victoire et de la place Saint-Pierre. Autrement, pour faciliter la location des étudiants, sélectionnez des emplacements autour des facultés comme à Talence.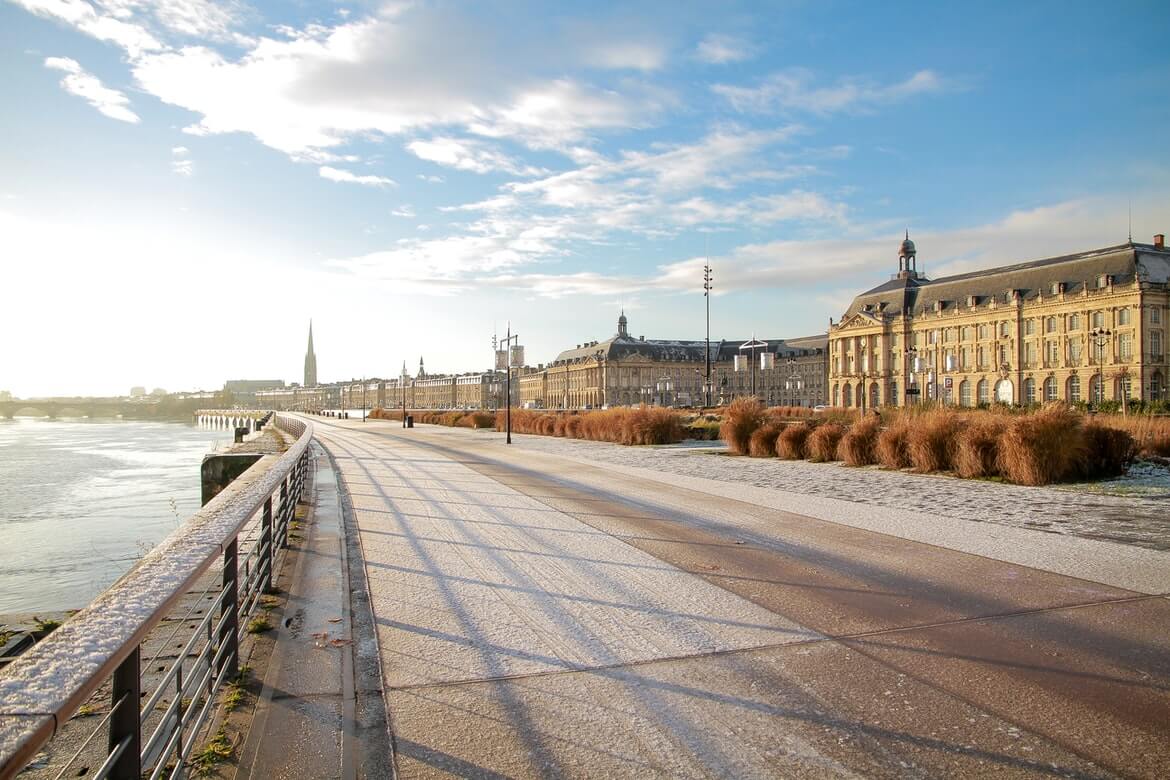 The interest of LMNP in Bordeaux
While the rental market in Bordeaux is made up of empty rental offers, it values furnished properties with taste. Our approach and the work carried out by our team of interior designers allow us to highlight the property and to rent it at the top end of the market. The property will make the tenant fall in love with it during the visit, regardless of the number of rooms to be visited.

Comme à Rennes, louer en LMNP à Bordeaux (loueur meublé non professionnel) vous permettra également de bénéficier de plusieurs avantages fiscaux importants lors de la location du bien immobilier grâce au régime réel.
This system allows you to write off the purchase price, the cost of the work and the furniture, as well as all the related costs (interest on loans, management fees, property tax, survey). In the end, you will not pay tax on the rental income generated for about 10 years. This is a real opportunity when you consider the tax burden on other investment vehicles (bare rental, stock market or SCPI).
The tax exemption schemes applicable in Bordeaux for investing in old buildings
A tax exemption scheme is designed to encourage French investors to renovate or build old housing. Consequently, a tax exemption law allows for a reduction in taxes depending on the property investment undertaken. To invest in Bordeaux, it is important to choose the appropriate tax exemption scheme according to its advantages and the desired project.
The Malraux law allows you to invest in an old and rehabilitated property to reduce your tax burden. The investor buys the property with a work package attached to it. He can then recover 22% or 30% of the amount of work per tax year for a maximum of 4 years. This law is applicable in Bordeaux to encourage investment in old property.
The land deficit or more commonly known as the law of land deficit is a tax system that allows to erase part of the land income on taxes. Its effects can be combined with other tax exemption laws. It is also an alternative to the Pinel law which favours investment in new property.
The Pinel law or the old Pinel scheme allows you to invest in new housing.
Message for rental investors in Bordeaux
As stated throughout the analysis, the city of Bordeaux offers an excellent rate of return for a property investor. The population is growing steadily with the number of students on the rise, the economy is healthy and the landlord/tenant ratio is favourable due to the low percentage of residences with an owner.
Students and their communities account for 17% of the real estate market, which makes it easier to rent flats in the areas around the universities.

Beyond these purely numerical aspects, the city is beautiful and has benefited from a complete renovation over the last 10 years. It is a UNESCO World Heritage Site and has a world-renowned food and wine culture as well as a thriving real estate sector.
Enfin, la nouvelle ligne TGV permet de rapprocher Bordeaux de Paris avec un temps de transport de seulement 2 h 00. Encore un argument qui permettra de valoriser la ville. Bordeaux deviendra-t-elle la meilleure ville où investir en 2022 ?
Do you have an investment project in Bordeaux? Book a free appointment with our team

Mickael Zonta
Rental Investment Director
A graduate of a major business school, and after a first successful experience in finance, Mickael Zonta began his career in real estate in 2011 in Paris before extending his activity to the Paris region and the city of Lyon. The fact that he is also a real estate investor in a personal capacity allows him to understand clients' issues in terms of investment objectives, rental yield and choice of tax regimes.
Success stories from our investor customers
Our greatest pride is your renewed trust! More than 2 out of 3 clients go on to one or more other projects. Find out why...
Benoit CARTHERY

Paris Region

"I would like to share here my experience with the investment-locatif.com company, to reassure people who are not familiar with the concept I call: "they take care of everything, you take care of nothing 😊". Well almost nothing, you just have to ask your bank for the loan 🏦(...) I can't wait to start a new project with them.

Vincent Alagille

Paris Region

"(...) The support and the follow-up of the project are done by a dynamic, professional and pleasant team. The various impediments are quickly overcome thanks to the efficiency of the staff. It's confusing how easy it is to invest with Investissement Locatif! I HIGHLY RECOMMEND.

Gaby Taverny

Paris Region

"(...) I was convinced by the services offered by Investissement-locatif.com (...) The deadlines announced at the beginning of the project were respected, a fact that is worth emphasizing. The service was clearly up to my expectations. The attention of the various players throughout the process was an important part of the project. Communication is key. Moving on to the second project ...!!!!!