Rental investment in Nice : High yield real estate
Nice is an interesting city in France for a rental property investment. It allows you to consider profitable rental purchases thanks to its attractiveness and dynamism.
 
Discover the guide for
Un investissement locatif
rentable en 2023
Quelles sont les singularités de la ville de Nice ? Quelles sont ses forces pour vos projets d'investissement immobilier locatif Nice ? Nous vous dévoilons les possibilités en matière de location dans le parc privé, les prix de l'immobilier à Nice et le rendement locatif à espérer. Une des questions les plus importantes en immobilier est : où investir ? Nous vous conseillons sur les quartiers à privilégier pour investir dans une résidence et les perspectives du marché immobilier niçois.


Investir à Nice : webinaire privé d'analyse par nos chasseurs locaux
 
Property investment in Nice: what are the city's assets?
Located in the heart of the Provence-Alpes-Côte d'Azur region, Nice is the 5th most populated city in France. It is an attractive metropolis that offers an incomparable living environment. This is due to its Mediterranean climate and its many natural, cultural and economic assets. Local shops and services are also spread throughout the city. This makes Nice one of the safest cities to invest in real estate. 
Dynamique et ensoleillée, la ville attire chaque année une population variée composée de familles, de jeunes cadres, d'étudiants et de touristes. Elle compte aujourd'hui 383 400 habitants, pour 950 000 habitants sur l'agglomération niçoise. 20 % d'entre eux se situent dans une moyenne d'âge de 20 ans à 29 ans, et 22 % de 30 ans à 44 ans. Ces tranches d'âge sont régulièrement en recherche d'une résidence ou d'un logement en location à Nice, aussi bien en centre-ville qu'en périphérie.
En ce qui concerne son accessibilité, Nice bénéficie d'un réseau de transports optimisé, ce qui permet aux habitants et aux visiteurs de se déplacer facilement dans toute la métropole. Cette dernière propose pour cela 93 lignes de bus ainsi que 3 lignes de métro et tramway. Il est également possible de se déplacer à bicyclette grâce au service de vélopartage Vélo Bleu (Velib). Ainsi, les personnes qui y habitent privilégient souvent la proximité avec les transports en commun lors de leur choix de logements à Nice.
The city is also well served by air transport with the presence of its international airport. In terms of rail links, a high-speed line (LGV) project is planned for 2030 as part of the modernisation of the area. However, a TER currently provides regional train connections. Visitors from other cities have easy access to Nice, a fact that can be quite interesting for real estate investment.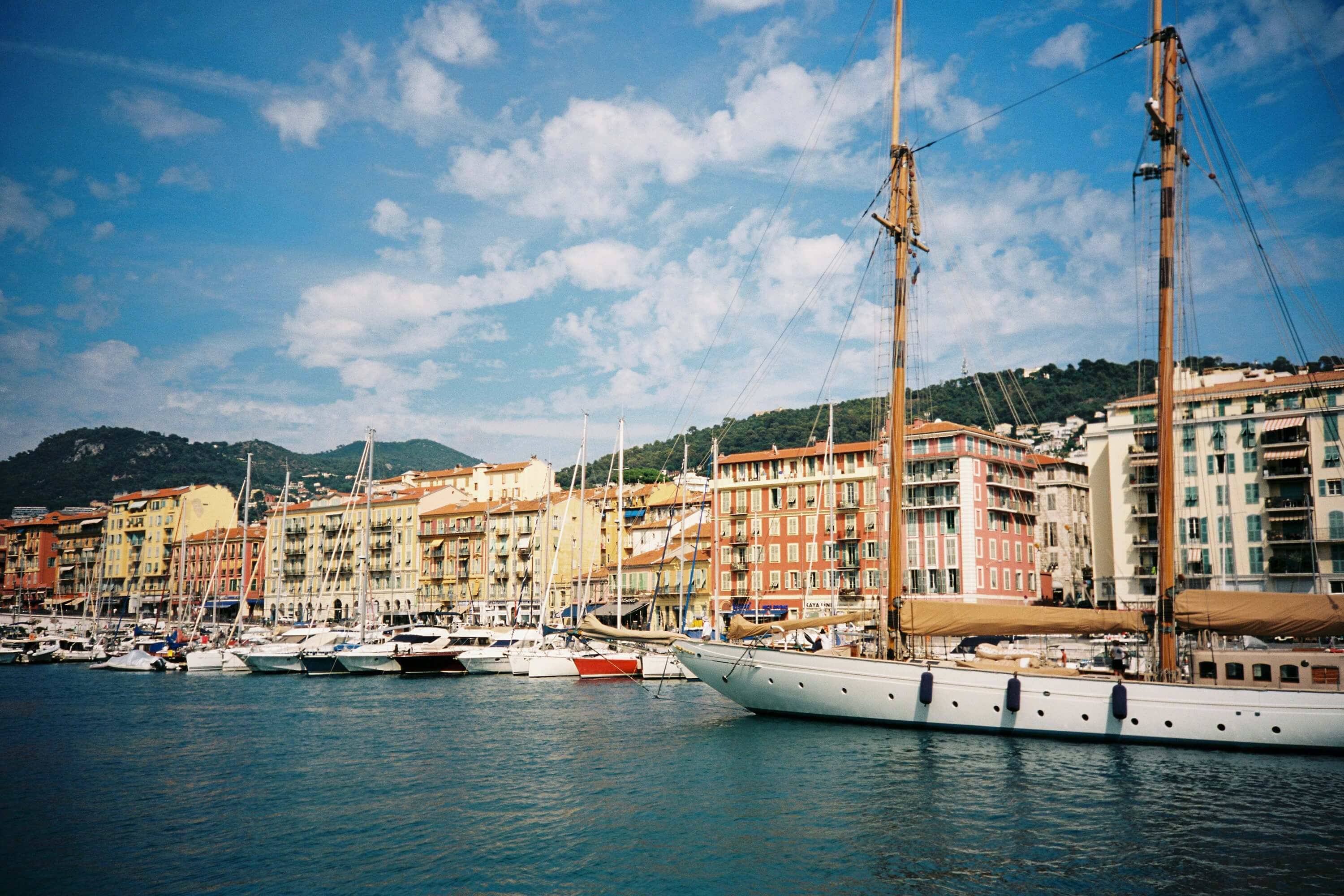 Investing in rental property in Nice: what do you need to know before you start?
Que ce soit à Nice ou à Cannes, la Côte d'Azur constitue un secteur de choix pour ceux qui souhaitent investir dans l'immobilier. Toutefois, le dynamisme de Nice lui permet d'être particulièrement intéressante pour accueillir un investissement locatif. La recherche d'appartement y est de plus en plus forte, ce qui représente une opportunité de placement intéressante dans l'immobilier pour les investisseurs. Investir en centre-ville de Nice ou non dépend essentiellement des objectifs de rendement.
Nice, a major economic centre
Capital of the Alpes-Maritimes and economic capital of the Côte d'Azur, Nice is above all a real employment area. It is known for its numerous hospitals. Its business district, Arenas, brings together nearly 350 companies, creating 7,000 jobs for young workers. The attractiveness of this economic sector is reinforced by the presence of the Sophia-Antipolis Technopole, only 30 minutes from the town. It is made up of 2,500 companies, representing approximately 38,000 jobs. Thus, the active population of Nice is relatively large thanks to the numerous job offers. The regular requests for housing made by young professionals and executives allow a reduction in the rental vacancy period.
Nice, a major student city
Nice is also one of the most important university towns in France. There are nearly 44,221 students studying in the city. This represents 13.53% of the population of Nice, which is in constant demand for accommodation (studio and two-room flats). Some students also opt for shared accommodation in three-room, four-room and larger flats. These students have the choice between the various courses offered by the major schools established in the city, namely:
The Higher School of Commerce, Communication and Management (ESCCOM),
Business schools (EDHEC, IDRAC and ISCAE),
EPITECH (IT expertise),
SUPINFO / SUPDEWEB / SUPDECOM,
The ISEFAC School of Management, Marketing and Communication,
ESRA / EFA School of Audiovisual Studies,
The Free Institute of Business Studies,
The Institute for the Preparation of Administration and Management (IPAG Business School),
The School of Journalism (EDJ),
Art/Design schools (ITECOM / ECONDE / The SDS / Villa Arson),
The National Music Conservatory,
11 university campuses.
In addition, Nice has several schools for high school, college and kindergarten students. Potential tenants of the flats can therefore be families with children as well as students and young professionals.
Nice, a renowned tourist destination
In addition to its great involvement in education, Nice is also recognised for its development policy geared towards tourism. Cultural life is optimised thanks to a rich programme of events throughout the year, combined with the diversity of its tourist sites. It also has the 2nd largest hotel capacity and the 3rd largest airport in the country. "Nice, the city of the holiday resort" has moreover been listed as a UNESCO World Heritage Site on 27 July 2021. The capital of the Alpes-Maritimes welcomes more than 5 million visitors every year. This flow of tourists is conducive to a highly profitable rental property investment in the private sector.
Several types of property for real estate
In the Nice real estate sector, certain types of housing are particularly popular with prospective tenants, especially small flats. Investing in a studio or 2-room flat is therefore interesting. This allows you to benefit froma gross rental income of up to 7%. 
However, as shared accommodation is becoming increasingly popular among young people, other types of property are still advantageous. You can consider buying a three-room flat in Nice. The flat in question could be rented to students during the university year and put up for seasonal rental during the summer. However, the property (studio or flat) must be close to amenities and shops. The proximity of a school (nursery, secondary or high school) can also be an advantage.
Investing in old property is the best option for property investment in Nice, even if it means undertaking renovation work. There are several reasons for this choice. It is a useful way to save on the cost of the operation and to take advantage of various tax niches. You can consider a tax reduction or possibly a deduction for the amount of work, provided that the property is rented out over a specific period. 
Il est aussi possible de louer un appartement meublé sous le statut de loueur meublé non professionnel (LMNP). Cette alternative vous fait bénéficier d'un abattement de 50 % de vos revenus de location ou un amortissement du prix comptable de l'appartement loué.
Rental yield in Nice: what profitability to expect and for what price?
There are different investor profiles in Nice, in the Alpes-Maritimes. Those who operate in Nice will have the choice between the yield criterion or the patrimonial criterion when choosing the district where to invest. The private sector of the old real estate is then the most interesting sector. The prices for each type of property (studio, flat and house) remain more affordable than those of new property.
Le graphique ci-dessous présente l'évolution des prix immobiliers niçois de 1998 à 2022 :

Depending on the objective of the property purchase, the area in which to invest in Nice can vary significantly. If you want to build up your assets, areas such as Vieux-Nice, the Port, the Carré d'Or, Mont-Boron and the Musiciens are suitable for your needs. The Cimiez district, also known as the "little Neuilly of Nice", is also an interesting choice. In addition to these locations, there are Corniche fleurie and Fabron in Nice Ouest. The profitability is estimated at between 3% and 5%. Property prices vary on average from €6,000 to €10,000 per square metre.
On the other hand, if you want to make a profit from renting, you can invest in districts such as Madeleine, Magnan, Libération, Riquier, Saint-Roch, Arenas, Caucade and La Californie. You can also obtain a good return in the outskirts of Nice, in addition to the prospects offered by the Nice Est and Nice Ouest districts. Returns in these areas are estimated at between 4% and 7%. The average purchase price ranges from 4,000 euros to 8,000 euros per square metre.
Which areas to invest in in Nice?
Comme la ville de Marseille, Nice compte plusieurs quartiers qui ne se valent pas tous en matière d'immobilier. Si vous souhaitez investir en Provence-Alpes-Côte d'Azur, sur le territoire niçois, vous devez bien comprendre les disparités entre chaque quartier. Dans cette ville en pleine mutation, les prix ainsi que le taux du rendement locatif peuvent varier sensiblement en fonction de l'usage du bien. Cette variation est aussi constatée en fonction de la situation géographique du logement (appartement ou maison) à Nice. 
It should be noted that the seaside will be more interesting for foreign investors and those wishing to make seasonal rentals. Local investors will prefer areas more frequented by young professionals and students. However, the price of the property will influence their purchasing decisions.
Among the most popular districts, you can distinguish the Carré d'Or sector extending from the Place Masséna to the Poets' Quarter. Its proximity to the Vieux Nice and the Promenade des Anglais allows it to offer a good return thanks to its high profile tenants. These areas in the city centre are also interesting if you want to invest in Nice real estate. The same applies to the areas around the coulée verte and the Cimiez, Port and Fabron districts.
However, other areas also offer good opportunities for real estate investment. You can find a studio or flat that suits your rental needs in the dynamic areas of Arenas and Pasteur. If you have a small budget, you can opt for more outlying areas such as Beaulieu-sur-Mer, Falicon and Saint-Laurent-du-Var. If your aim is to invest in luxury flats, residential areas such as Mont-Boron, Ginestière and Saint-Antoine will be appreciated, provided you assess the prices carefully.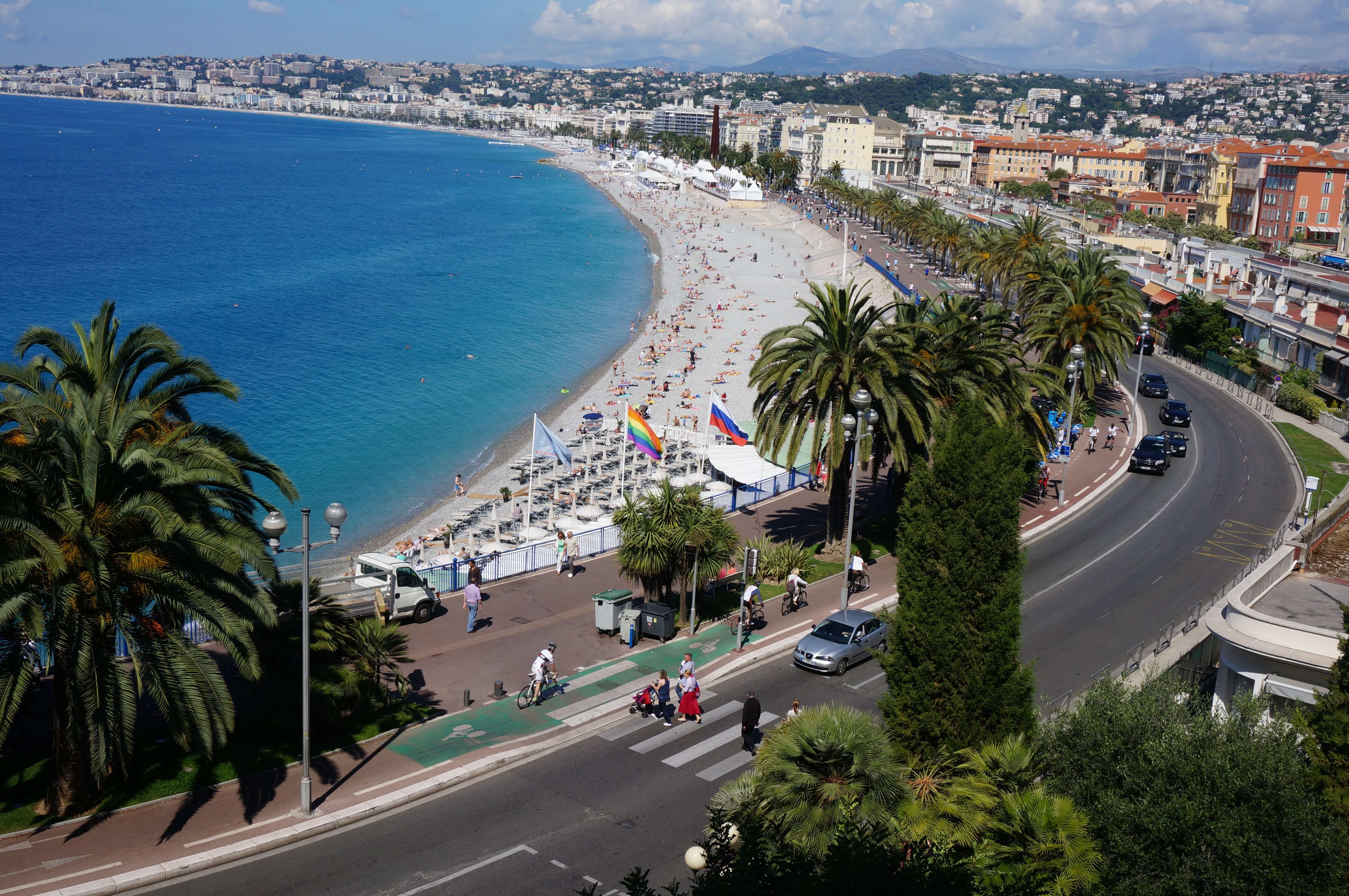 What is the outlook for the property market in Nice?
The property market in Nice is on the whole resilient and constantly progressing. Prices continue to rise and the pace of sales of smaller properties (studios and two-room flats) is accelerating. This can be explained, among other things, by the easing of credit conditions and the reduction of their rates. 
Un rebond de l'immobilier est à prévoir dans les prochains mois, voire même les prochaines années. Ainsi, le marché niçois s'annonce florissant pour les investisseurs en quête de rendement sur le moyen et le long terme. C'est surtout valable dans le parc privé de l'immobilier ancien pour l'ensemble des logements. Vous pouvez demander conseil à notre agence pour votre achat de studio, d'appartement 2 pièces, d'appartement 3 pièces, d'appartement 4 pièces et plus.

Mickael Zonta
Rental Investment Director
A graduate of a major business school, and after a first successful experience in finance, Mickael Zonta began his career in real estate in 2011 in Paris before extending his activity to the Paris region and the city of Lyon. The fact that he is also a real estate investor in a personal capacity allows him to understand clients' issues in terms of investment objectives, rental yield and choice of tax regimes.
Success stories from our investor customers
Our greatest pride is your renewed trust! More than 2 out of 3 clients go on to one or more other projects. Find out why...
Benoit CARTHERY

Paris Region

"I would like to share here my experience with the investment-locatif.com company, to reassure people who are not familiar with the concept I call: "they take care of everything, you take care of nothing 😊". Well almost nothing, you just have to ask your bank for the loan 🏦(...) I can't wait to start a new project with them.

Vincent Alagille

Paris Region

"(...) The support and the follow-up of the project are done by a dynamic, professional and pleasant team. The various impediments are quickly overcome thanks to the efficiency of the staff. It's confusing how easy it is to invest with Investissement Locatif! I HIGHLY RECOMMEND.

Gaby Taverny

Paris Region

"(...) I was convinced by the services offered by Investissement-locatif.com (...) The deadlines announced at the beginning of the project were respected, a fact that is worth emphasizing. The service was clearly up to my expectations. The attention of the various players throughout the process was an important part of the project. Communication is key. Moving on to the second project ...!!!!!