Rental investment in Montpellier
Real estate in Montpellier is a dynamic sector in full growth with very interesting future prospects. It is a buoyant sector because of the many advantages and benefits that this magnificent city offers.
Simulate your investment in France
With our rental investment simulators, take stock of your real estate project!
Montpellier is a city located in the south of France and about 10 km from the Mediterranean Sea. It is a very beautiful city with a very stable and attractive socio-economic, political and cultural climate. The city of Hérault as it is often called has a well-stocked real estate heritage and real estate investment in Montpellier is doing well, a very important element for real estate investors looking for high profitability and additional income.
Montpellier is also one of the largest student cities in France, with an estimated student population of about 1/5th of its population. It is a bustling and very dynamic city with a rapidly growing economy that is diversifying very quickly, leading to a sharp increase in job offers.
The city of Hérault has everything to please from the point of view of real estate investment, indeed, it is an attractive and fairly stable development pole. It is a city with good potential both demographically and economically, and is just waiting to be exploited by real estate investors.
Montpellier, a pole of attraction
Investing in Montpellier's real estate is far from being a Chinese headache or a big financial risk as the city's potential is very interesting. The city of Hérault is very popular with Parisians looking for mobility in the provinces, there are about 4,000 Parisians who make the trip each year.
Montpellier is also a tourist city, thousands of tourists parade there every day to admire and visit the different tourist sites of the city. An investment in rental property is therefore a very good idea, especially as the city is experiencing constant demographic growth, which is a guarantee of increasing demand over the long term.
As Montpellier is not a gigantic city like Marseille or Paris, it is very important to choose a very good real estate investment, because the city like any other has specificities that must absolutely be mastered. It is a lucrative activity, which requires proven skills to generate a good economic return.
Real estate investment in Montpellier: unique characteristics
Like all cities in France, this city has its own unique characteristics that set the real estate market in Montpellier apart. Indeed, these specificities are very important to take into account as they influence the profitability of your real estate investment.
Compared to other French cities of the same size, the Hérault city has a slightly higher real estate price than the others, however, it must be noted that these prices vary according to the districts as well as the nature of the property.
The attractiveness of Montpellier's real estate market lies in the fact that it is a very dynamic city with a good standard of living. Indeed, Montpellier is the 1st city in terms of population growth in France, it includes more than thirty municipalities. The city of Hérault has a young and very dynamic population, indeed, according to an INSEE study 50% of the population is under 34 years old.
Cookies
RENTAL INVESTMENT
- Agronomy with Kraft Foods Mondelez or qualimediterranean competitiveness cluster
- Environment with EDF, Veolia Energy
- ICT with IBM, Orange, Free, Ubisoft, etc. to name but a few.
It is the 4th best incubator in the world in the field of start-ups, so it has everything to make your real estate investment a lasting financial success. However, the choice of furnished or empty rental can determine the level of profitability of the project.
Furnished or empty rental: the ideal choice
The type of rental to be applied following a real estate investment in Montpellier is always a delicate question in that it influences the profitability of the project. Indeed, it is important to know that the first advantage of a furnished rental is its price. For the same surface area, quality and location, a furnished and decorated dwelling will be rented for between 10 and 30% more than an empty dwelling. This is due to the fact that the accommodation offers an extra service, therefore this rent is a sign of higher rental yield. However, it is necessary to be sure of it by deducting the co-ownership charges, the rental management fees and the property tax.
Furnished rentals also have tax advantages. The possibility of claiming the status of non-professional furnished landlord (LMNP) will allow you to benefit from a flat-rate allowance of 50% of rental income. Or a deduction of charges corresponding to their actual amounts applied to the actual tax regime.
The furnished rental must be habitable by the tenant from the moment he puts his suitcases in the apartment. Therefore, in terms of equipment and comfort, it must be impeccable (bed, mattress, storage, chairs, tables, drinking water, sanitary, heating, fully equipped kitchen, etc.).
https://www.youtube.com/watch?v=hSS8A8e_B6A
The price per square meter in Montpellier
When one wants to invest in a city, this question always arises and for good reason, it gives an idea of the profitability of each type of market and reassures when investing in real estate in Montpellier. Since 2015, prices have not ceased to skyrocket, they have risen by an average of 4% for houses and 5% for apartments. This surge in prices is justified by its strong attractiveness.
According to estimates, the price per square meter in Montpellier varies from 2 763 € for the apartment to 3 019 € for the house. It is important to note that prices fluctuate according to the neighbourhood, but also according to the type of property. For example, prices for apartments can range from 2 072 € for unattractive neighbourhoods to 4 144 € for attractive neighbourhoods.
Likewise, for houses, things change depending on the location, the type of property, the standards complied with, the condition (new or old) and other potentialities such as the presence of shops, playgrounds, entertainment... 
The cost of a rental investment in Montpellier
Real estate offers in Montpellier start at 115,000 euros for a studio apartment. However, this will not necessarily be a golden deal. For this price and depending on the work to be done, you will benefit from a rental at 12.3 € for a gross return of 5.47%.
For apartments, count 200,000 to 360,000 euros to own one. As in many cities in France, you will be able to benefit from real estate programs set up by the city or private individuals to easily manage your transactions. Many tax exemption procedures are also available. They aim to facilitate real estate investments in Montpellier, a city with a galloping demography and a relatively low unemployment rate.
Places to invest in Montpellier
Even if the real estate market in Montpellier is doing rather well, a good investor will always find it difficult to decide between the desire to build up an asset and the desire to bet on a good rental return in order to be able to diversify later. If you are faced with this difficult choice, we are here to provide you with the solution by offering you properties with high added value.
To make your rental investment a success, we advise you on neighbourhoods that meet your expectations. Based on criteria such as the location, the quality of the property and its type, we have selected some of Montpellier's must-see districts.
It's about:
- The Patch which is at the hypercentre of the city and recommended to investors chevronnés ;
- The Port-Marianne district, an attractive area with prices per square meter enough élevés ;
- Montpellier North, Hospital-Faculty, perfect for studios and both pièces ;
- The Richter district, great accessibility and proximity to université ;

- The Boutonnet district, for investments in apartments and houses.
You can also think of neighbourhoods such as Le Lez and the Jacques-Cœurs basin, which are increasingly coveted by young people. It is important to note that in such a city, the quality of the property takes precedence. If you put quality on the market, you are sure to find a buyer and make your investment even more profitable.
The 2019 outlook for the Montpellier property market
The Montpellier real estate market was very satisfactory in 2018 as far as multi-family housing is concerned. The ambitious project (hi-tech district), of architectural beauty, integrating large green spaces, responds very well to current demand.

The prospects for 2019 seem to be on the rise, demand will remain higher than supply, therefore the market will remain competitive thanks to the attractiveness of the city.
So if you want to start investing in real estate in Montpellier this is the right place moment ; thanks to us and our real estate support system you are sure to earn even more.
Mickael Zonta
A graduate of a major business school, and after a first successful experience in finance, Mickael Zonta began his career in real estate in 2011 in Paris before extending his activity to the Paris region and the city of Lyon. The fact that he is also a real estate investor in a personal capacity allows him to understand clients' issues in terms of investment objectives, rental yield and choice of tax regimes.
You wish to launch your real estate project in montpellier?
Get Called Back
Do you have a question?
Aubervilliers
Appartement T2 dégageant jusqu'à 7% de rentabilité
All our achievements

Success stories from our investor customers

Our greatest pride is your renewed trust! More than 2 out of 3 clients go on to one or more other projects. Find out why...

Paris Region

Success stories from our investor customers

"I would like to share here my experience with the investment-locatif.com company, to reassure people who are not familiar with the concept I call: "they take care of everything, you take care of nothing 😊". Well almost nothing, you just have to ask your bank for the loan 🏦(...) I can't wait to start a new project with them.

Perfect 5/5

Success stories from our investor customers

Vincent Alagille
Gaby Taverny
"(...) I was convinced by the services offered by Investissement-locatif.com (...) The deadlines announced at the beginning of the project were respected, a fact that is worth emphasizing. The service was clearly up to my expectations. The attention of the various players throughout the process was an important part of the project. Communication is key. Moving on to the second project ...!!!!!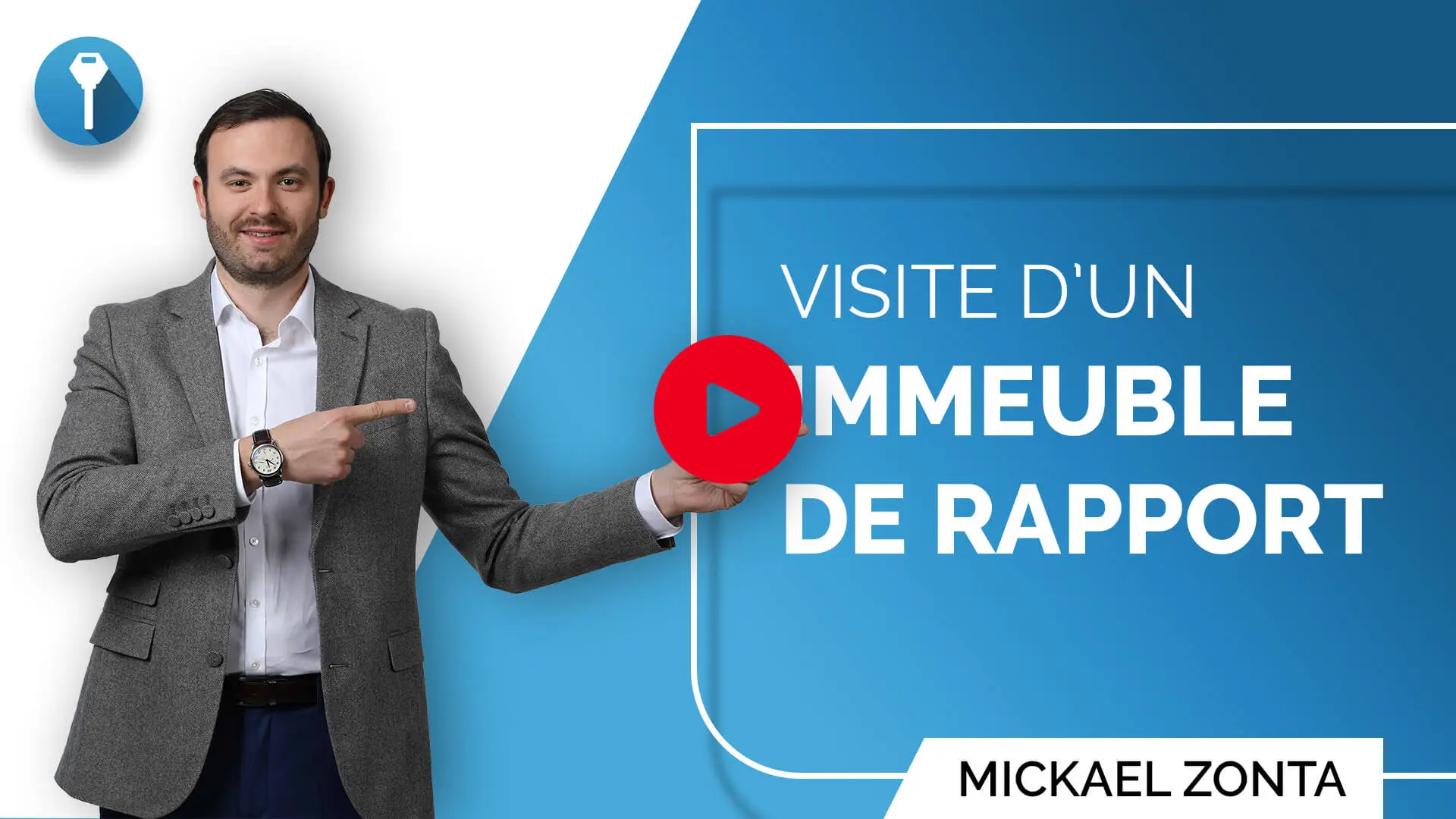 Discover the guide for
Un investissement locatif rentable en 2021