Rental investment in Montpellier
The rental property sector in Montpellier is a dynamic and growing sector with very interesting future prospects. It is a buoyant sector for property investors, due to the many advantages offered by the city and its inhabitants.
Discover the guide for
Un investissement locatif
rentable en 2023
L'investissement immobilier à Montpellier est une opportunité particulère pour les investisseurs qui cherchent du rendement dans une ville attractive. Dans cet article nous allons analyser ses atouts. Une vidéo d'analyse exclusive sur l'investissement à Montpellier est également disponible dans la page.
Montpellier est une ville située dans le sud de la France, à environ 10 km de la mer Méditerranée. C'est une très belle ville qui jouit d'un climat socio-économique, politique, et culturel très stable et attrayant. La ville de Montpellier dispose d'un patrimoine immobilier bien garni, ce qui permet de réaliser un investissement immobilier locatif pérenne. C'est un facteur important pour les investisseurs immobiliers en quête de rentabilité et de revenus élevés dans la réhabilitation d'appartements anciens, quel qu'en soit le nombre de pièces.
Montpellier is also one of the cities with the most students in France. Indeed, its student population is estimated to be about one fifth of its population. It is a very dynamic city with a rapidly growing and diversifying economy, which is leading to a strong increase in demand for flats for secondary or primary residences.
Le cadre de vie de la ville de Montpellier possède toutes les caractéristiques nécessaires pour réussir un projet d'investissement immobilier. C'est un pôle de développement attractif et assez stable en ce qui concerne le secteur immobilier (neuf ou ancien). Avec un grand potentiel sur le plan démographique et sur le plan économique, le domaine de l'investissement immobilier constitue une source de bonnes affaires pour les investisseurs désireux d'augmenter leurs revenus.
Montpellier, a pole of attraction
Investing in real estate in Montpellier does not involve any great financial risk if you take into account all the advantages that the city has to offer. Montpellier is very popular with people from Paris and other major cities in France, who are looking for mobility in the provinces. About 4,000 of them make the move every year, which increases the demand for flats (two-room, three-room, four-room, etc.).
Montpellier is also a tourist city where thousands of tourists pass through the centre every day. They come to visit the various tourist sites of the city and to take advantage of the flourishing shops. An investment in rental property is therefore a very good idea, especially as the city's population is constantly growing. This guarantees an increase in demand in the long term from a rental point of view.
As Montpellier is not a large city like Marseille or Paris, it is very important to make the right choice of neighbourhood to ensure a successful property investment. The city is made up of student neighbourhoods that are real levers for real estate investment. Real estate investment is a lucrative business, which requires proven skills to generate a good return and stable income over a long period of time.
Real estate investment in Montpellier: unique characteristics
Like all cities in France, Montpellier has its own characteristics that make the city's property market unique. Indeed, these specificities must be taken into account, as they affect the profitability of your property investment and, consequently, your income.
Compared to other French cities of approximately the same size, Montpellier has a slightly higher property price. However, it should be noted that these prices vary according to the neighbourhoods and the nature of the property.
The attractiveness of the Montpellier property market is due to the fact that it is a very dynamic city with a good living environment. Indeed, Montpellier is the leading city in France in terms of demographic growth and it includes more than thirty communes. It also has a young and dynamic population, hence the large number of students. According to a study by INSEE, 50% of the population of Montpellier is under 34 years old.
Montpellier has around 105,500 students, including 68,000 in the urban area, which makes it the 3rd largest university town in France and also the 3rd largest in terms of living environment. Montpellier is also the leading city in France for public research (CIRAD, INRA, CNRS, etc.).
Montpellier has 5 centres of excellence supported by competitiveness clusters, including :
L'agronomie avec Kraft Foods Mondelez ou qualiméditérrannée ;
L'environnement avec EDF, Véolia Énergie ;
Les TIC avec IBM, Orange, Free et Ubisoft pour ne citer que ceux-là.
It is the 4th best incubator in the world for start-ups, so it has everything to make your real estate investment a sustainable financial success. However, the choice of whether to rent furnished or unfurnished can determine the level of profitability of the project depending on the benefits and the scheme or law used to reduce the tax rate.

Furnished or empty rental: the ideal choice
Le type de régime locatif à appliquer suite à un investissement immobilier à Montpellier est toujours une question délicate puisqu'elle influe directement sur la rentabilité du projet. En effet, il faut savoir que les premiers avantages d'une location meublée sont le prix, la qualité et la zone. Les appartements meublés et décorés se loueront entre 10 à 30 % plus cher que les appartements vides. Cela est dû au fait que le bien immobilier locatif offre une prestation en plus, par conséquent le prix de la location est signe de rendement locatif plus élevé. Il faut cependant en être sûr en y déduisant les charges de copropriété, les frais de gestion locative et les taux d'imposition foncière.
Taxation generally depends on the scheme or law used. Whether it is the Pinel law or the Malraux law, the tax exemption scheme can be a valuable aid depending on the nature of the property. If you are thinking of a property investment in new flats, the Pinel law is the most suitable. Otherwise, if you wish to invest in old rental property, the Malraux law is the right choice for your project. The implementation of tax exemption measures by the law will allow investors to define the income and rental yield of their real estate investment.
Un investissement locatif sur un appartement meublé a également des avantages en ce qui concerne les taux fiscaux. La possibilité de prétendre au statut de loueur meublé non professionnel (LMNP) va vous permettre de bénéficier d'un abattement forfaitaire de 50 % sur vos revenus locatifs. Soit d'une déduction des charges correspondant à leurs montants réels appliqués au régime réel d'imposition.
Furnished flats must be habitable from the moment of arrival. Therefore, the flat must be equipped with all the necessary comforts (bed, mattress, storage, chairs, tables, drinking water, sanitary facilities, heating, fully equipped kitchen, etc.).
The price per square meter in Montpellier
When it comes to investing in rental property in a good area, the question of price is always of paramount importance. It gives you an idea of the profitability of the type of property on the real estate market. Rental investment in Montpellier is no exception to this rule, even in its centre. Since 2015, property purchase prices have continued to rise, with an average increase of 4% for a residence and 5% for flats. This increase in purchase prices is justified by the strong attractiveness of the city.
Selon les estimations, le prix d'achat du mètre carré à Montpellier est de 3 277 € pour un appartement et de 4 020 € pour une résidence. Il est important de noter que pour un achat, le prix d'un appartement ou d'une résidence dépend majoritairement du quartier et du patrimoine. Pour les appartements, les prix peuvent ainsi aller de 2 117 € pour les quartiers non attractifs à 4 372 € pour les quartiers attractifs.
Similarly, for a residence or a dwelling, prices change depending on the area, the type of property, the tax rate, the condition (new or old) and other factors such as the presence of shops and leisure facilities nearby.

The cost of a rental investment in Montpellier
A property investment in Montpellier usually starts at 115,000 euros for a 2 room flat. However, this is not necessarily a great deal. For this price, and depending on the renovation work to be carried out on an old property, you will benefit from a rental rate of €12.3 for a gross return of 5.47% on your income.
Pour les appartements avec plusieurs pièces, comptez 200.000 à 360.000 euros en fonction de l'état des biens immobiliers (neufs ou anciens). Étant une ville à la démographie galopante et au taux de chômage relativement bas, Montpellier est une pépite pour les investisseurs en quête d'opportunités.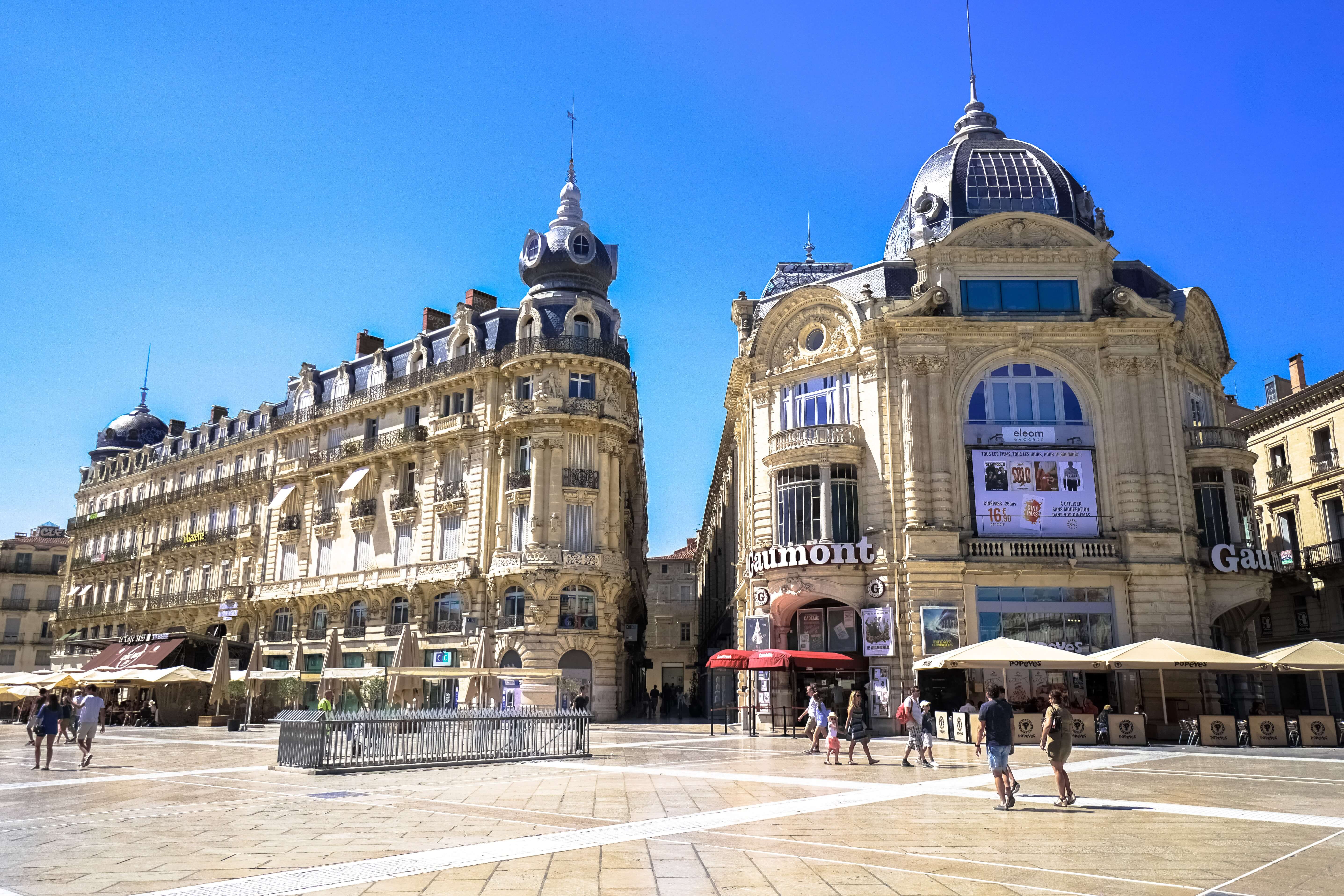 Places to invest in Montpellier
Même si le marché de l'immobilier locatif à Montpellier se porte plutôt bien, les bons investisseurs auront toujours du mal à se décider entre le désir de constituer un patrimoine immobilier et celui de parier sur un bon rendement locatif. Si vous êtes face à ce choix cornélien, vous pouvez faire appel à nos services pour vous apporter la solution et vous donner des conseils pour acquérir un bien ayant une grande valeur ajoutée.
To make your rental investment a success in Montpellier, we recommend student areas. You can choose areas where there is an active student community. For example, in an area close to the universities or various faculties. Based on criteria such as location, quality of the property, type of property, we have selected some of the best areas in Montpellier for a good property investment.
It's about:
L'Écusson qui est au centre de la ville est recommandé aux investisseurs chevronnés ;
Le quartier Port-Marianne, un quartier attractif avec des prix au mètre carré assez élevés ;
Montpellier Nord, Hôpitaux-Facultés, parfait pour les studios et les deux pièces ;
Le quartier Richter, une grande accessibilité et une proximité avec l'université ;
Le quartier Boutonnet, pour un investissement en appartements et résidence.
You can also think of neighbourhoods such as Le Lez and the Bassin de Jacques-Cœurs, which are areas increasingly frequented by the student community. It is important to note that in such cities, the quality of the property takes precedence over everything else. If you go into the quality market, you are sure to find a tenant who will ensure the success of your investment project.
The route of the new tram line
The new tramway line in Montpellier is evolving every year and passes through many areas in the making. For example, you can see the area around Saint-Roches and near the village centre of Saint-Pascal-de-Maizerets. This new tramway line is increasing the demand for housing and flats in areas that are now more accessible. Montpellier is constantly developing, therefore the opportunities for housing and flats are also permanent. Using our services will ensure that you have in-depth knowledge of the best areas for property investment in Montpellier.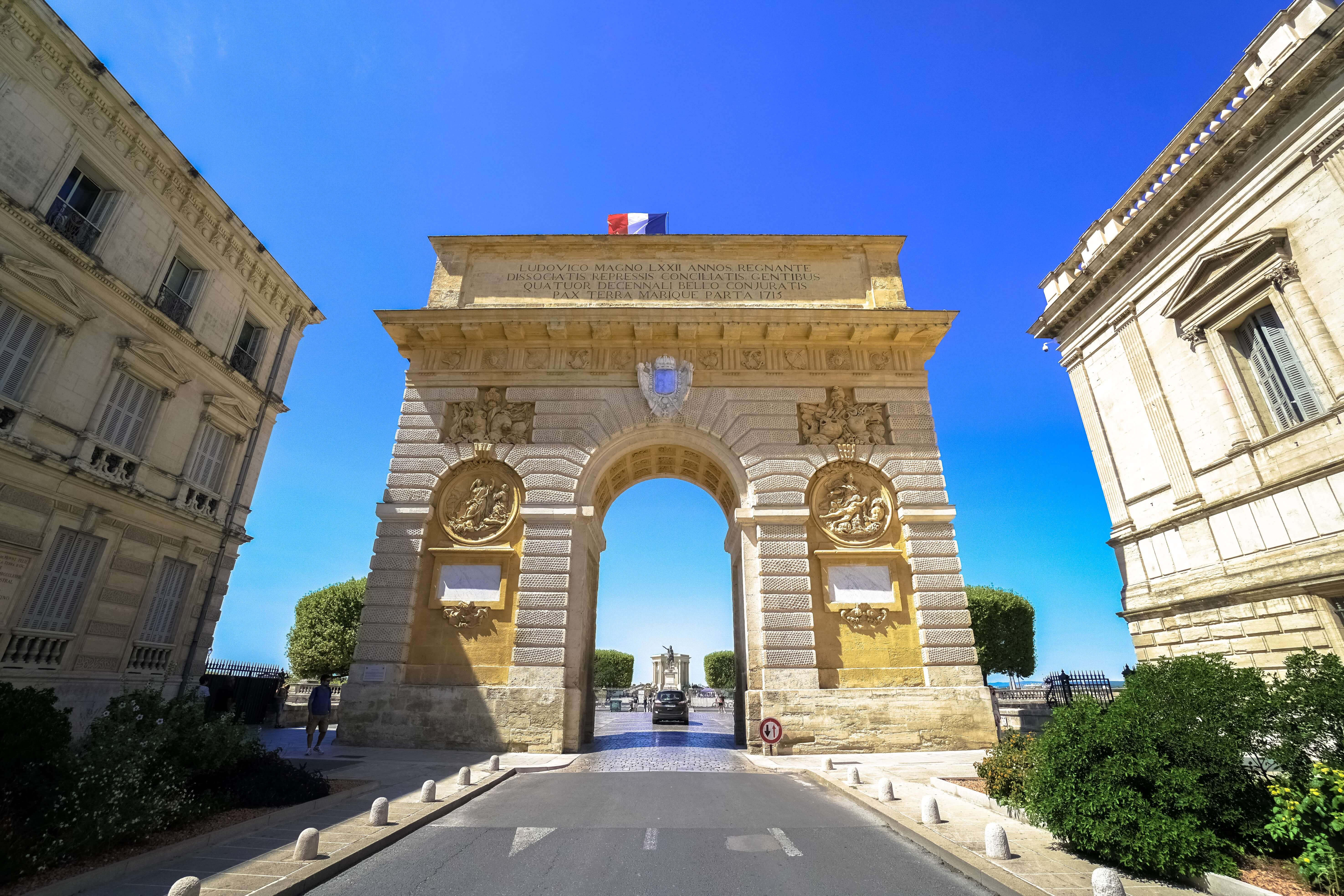 Property market prospects in Montpellier
The real estate market in Montpellier has been very satisfactory since 2018 in terms of new and old collective housing. The ambitious project (Hi-Tech district), with its architectural beauty and large green spaces, meets the current demand of residents very well.
Les perspectives de 2022 vont vers une hausse et la demande sur les appartements restera supérieure à l'offre, par conséquent, le marché restera compétitif grâce à l'attractivité de la ville.
So if you want to invest in real estate in Montpellier, now is the right time. Thanks to our services and our system of real estate accompaniment, you will benefit from our advice to have a perennial real estate return.

Mickael Zonta
Rental Investment Director
A graduate of a major business school, and after a first successful experience in finance, Mickael Zonta began his career in real estate in 2011 in Paris before extending his activity to the Paris region and the city of Lyon. The fact that he is also a real estate investor in a personal capacity allows him to understand clients' issues in terms of investment objectives, rental yield and choice of tax regimes.
Success stories from our investor customers
Our greatest pride is your renewed trust! More than 2 out of 3 clients go on to one or more other projects. Find out why...
Benoit CARTHERY

Paris Region

"I would like to share here my experience with the investment-locatif.com company, to reassure people who are not familiar with the concept I call: "they take care of everything, you take care of nothing 😊". Well almost nothing, you just have to ask your bank for the loan 🏦(...) I can't wait to start a new project with them.

Vincent Alagille

Paris Region

"(...) The support and the follow-up of the project are done by a dynamic, professional and pleasant team. The various impediments are quickly overcome thanks to the efficiency of the staff. It's confusing how easy it is to invest with Investissement Locatif! I HIGHLY RECOMMEND.

Gaby Taverny

Paris Region

"(...) I was convinced by the services offered by Investissement-locatif.com (...) The deadlines announced at the beginning of the project were respected, a fact that is worth emphasizing. The service was clearly up to my expectations. The attention of the various players throughout the process was an important part of the project. Communication is key. Moving on to the second project ...!!!!!