Real estate rental yield
The rental yield is an important indicator to which you should pay attention in every rental investment project.
This rental yield is expressed as a percentage. It shows the proportion of annual rental income in relation to the amount initially invested.
Rental yield
---
Rental yield, also known as rental profitability, is a key notion in any real estate investment strategy. If you want to invest in rental real estate, you should therefore be able to make a quick calculation of the rental yield of the transaction. It is It is also possible to refine the calculation by including other elements of the project that will have a financial impact in the more or less long term. On This is called rental yield net of taxes and charges, for example. At the end of the article I will reveal a secret about the rental yield.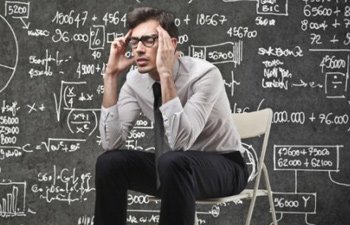 This article will give you a good understanding of the formula for calculating rates of return for rental property, so that you can make your own yield calculations for your future projects (and your completed projects). You will also discover its interest and how well it works. use this indicator to choose between several rental investment transactions. Finally, we will discuss its limitations since you will see that it is an important indicator but not the only indicator to consider for your projects.
Rental yield, a key indicator for rental investment
---
Every investor has a personal objective in terms of return on investment. Some are motivated by the transmission of an asset to their family. Some want to be cautious and ensure a supplementary pension. The common denominator for the vast majority of real estate investors is to reap the benefits of their investment, which are called commonly the rents.
The rental yield is a fundamental indicator, since it is a matter of calculating the ratio between the investment made and the rents generated each year. For this reason, some people talk about the rental ratio.
Real estate investment is no exception to the rule. Whether you are looking to create an asset or to develop it, the choice of real estate is but it may not pay off if you don't follow the important steps of the strategy. our method for rental investment. Or if you are misguided. That's why it's important to keep an eye on the rental rate of return, which is easy to calculate and will serve as a compass for you.
Calculating the Cost-Effectiveness Ratio: The Basic Formula
---
The calculation formula is quite simple, and will allow you to quickly obtain a gross rental return. We offer a rental yield simulator, and you can calculate the gross return yourself. of a real estate investment with the following formula:
Gross rental return (%) = (monthly rent x 12 months) x 100 / purchase price of the property
This gives you a figure which is a percentage return. For example, the rental yield in Paris is on average 3.5% gross, according to the quarters. In some cities in France, it can reach 10% gross.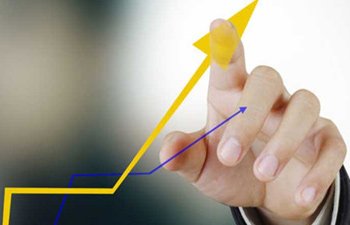 This means that each year, the amount of rent will bring you 3.5% of the amount of the investment made (for example, 3,500€ for 100,000€). invested). The difficulty lies in taking the same basis of calculation to compare several operations. So when we talk about the amount invested, does the investor include notary fees? The eventual works? The amount of the furniture?
Our company Investissement-Locatif.com has transparent gross returns. This means that we start with 100% of the investment made (including acquisition, notary fees, fees, work and furnishings).
For the calculation of the net return on your investment, the formula is the same, but you have to include the different variables that have a financial impact. This is the case for property tax, co-ownership charges (which do not concern buildings in report), and possible taxes on rental income. Here's how you can calculate it.
--
Gross monthly rent * 12 months
- non-recoverable charges
- real estate tax
__________________________________________
Acquisition amount + transfer duties + fees
Real estate profitability, not at any price
---
At this point in the article, you have understood how to make a quick calculation to determine the rental ratio of an operation. You are therefore in a position to to compare between two operations in order to direct you towards the most profitable one.
Be careful because the rental yield is relative: it varies according to neighbourhoods and cities. Overall, the more sought-after the neighbourhood, the more the purchase prices are high. And the higher the purchase prices, the lower the rental yield.
Does this mean looking for absolute returns in lost villages where no one wants to buy? That is not our approach. A very important variable that has not been addressed in the calculation of rental yield is the rental vacancy.
Let's go back to the calculation of the return. This is the amount of rent divided by the amount of the acquisition. If you only rent for 9 months a year because no one's looking for a rental in the area, so your yield collapses by 25%... It is therefore very important to take into account in your rental yield estimates market demand. Strong demand will bring you close to a zero rental vacancy (as is the case in Paris). Less tense rental markets will logically lead to a higher rental vacancy, therefore a drop in yield...
Finally, yield is not the only parameter for a rental investment project. The property must also be liquid. Imagine that you have in the future need for money because your gifted child wants to study at HEC (15.000€/year). It will be more difficult (and above all much longer) for you to sell a property in a remote area where buyers are absent, than in a dynamic market such as Paris, Lyon or Bordeaux.
Finally you have to consider the condition of the property. Remember the small house lost in the open country, and which offers (a priori) a high return. The rent is generally very low per m², while the maintenance and work depends on the surface area. How many years of rent will the refurbishment represent? future of your roof?
Different rental yields in different cities in France
---
The market offers varying average gross rental yields depending on the city. Thus Paris delivers an average of 3.5%, Lyon and Bordeaux 4%, Marseille plus by 5%. Paris suffers from its attractiveness, since purchase prices are the highest in France, which makes it difficult to obtain a high yield. But these returns are average returns for people who are content to buy any kind of property and rent it on the market.
We offer investments with high returns thanks to various levers: the purchase of goods to be renovated at the best price, the leverage of work, decoration, and a favorite decoration.
Also be sure to find out about property taxes, which vary by up to double from one city to another. Very low in Paris, it varies according to the economic situation of the city (number of social housing units, number of businesses)
The rate of return on investment, the true profitability of the project
---
Financial return, or rate of return on investment (IRR) is different from the rental yield. It is this ratio that professional investors look at first.
Those who have benefited from a classical French education - understand non-financial - have learned that credit "is wrong". It is common for our clients wish to make the most important contribution possible to their project. They prefer not to pay too much interest to the bank, as they consider interest as an additional burden on the profitability of their investment. We advise our clients to limit the amount of interest they pay. to increase rental yield through bank leverage.
Let's take the example of a project at 150.000€, with a rental ratio of 6%. This means that the rents paid each year will amount to 9.000€. (i.e. 750€/month). The rental yield is fixed, but the financial profitability will be different depending on the contribution.
If you brought 10% of the sum, i.e. 15.000€ and borrowed 135.000€. The rate of return on investment will be... 60%!
Real estate is the only investment you can make on credit. Therefore, thanks to the bank leverage and a return on investment, you will be able to 6% rent to make your money work with a high return on investment.
If you had invested this 15.000€ on the stock market, you could have expected (if you are a trader), 15% return or 2.250€ before taxes.
The internal rate of return is therefore a notion that complements the rental return and will allow you to compare the different media. investment.
For any simulation, remember to contact our team free of charge. We will enable you to benefit from the best rental yields on the market, and advice on how to optimize the rate of return on investment of your project.
Inclure les frais d'agences dans le calcul du rendement locatif
Beaucoup de propriétaires bailleurs choisissent de déléguer la gestion de leur bien à une agence de gestion locative. Cette prestation de service ne vient pas sans frais d'agence. Ceux-ci varient en fonction de l'agence ou bien des différentes formules proposées par les agences de gestion locative.
En générale les agences proposent trois formules :
La recherche de locataire
La gestion de votre logement et de toutes les démarches qui s'ensuivent
L'assurance loyers impayés
À celles-ci s'ajoute la gestion complète regroupant les trois formules ci-dessus.
Les frais d'agences varient aussi en fonction de l'agence. Une agence traditionnelle propose une gestion aux alentours de 7% quand une agence de gestion locative en ligne propose des frais parfois inférieurs à 4% du montant du loyer.
Success stories from our investor customers
Our greatest pride is your renewed trust! More than 2 out of 3 clients go on to one or more other projects. Find out why...
Benoit CARTHERY

Paris Region

"I would like to share here my experience with the investment-locatif.com company, to reassure people who are not familiar with the concept I call: "they take care of everything, you take care of nothing 😊". Well almost nothing, you just have to ask your bank for the loan 🏦(...) I can't wait to start a new project with them.

Vincent Alagille

Paris Region

"(...) The support and the follow-up of the project are done by a dynamic, professional and pleasant team. The various impediments are quickly overcome thanks to the efficiency of the staff. It's confusing how easy it is to invest with Investissement Locatif! I HIGHLY RECOMMEND.

Gaby Taverny

Paris Region

"(...) I was convinced by the services offered by Investissement-locatif.com (...) The deadlines announced at the beginning of the project were respected, a fact that is worth emphasizing. The service was clearly up to my expectations. The attention of the various players throughout the process was an important part of the project. Communication is key. Moving on to the second project ...!!!!!
Our advice on rental investment
Discover the guide for
Un investissement locatif
rentable en 2023