Investissement dans l'immobilier
There are many criteria to consider before investing in real estate, including the purpose of acquiring the property, its location, target tenants, taxation and many other factors. In short, all aspects must be kept in mind in order to prevent real estate investment from turning intoa nightmare. Here are the essential points to know to make a successful real estate investment.
What are

the benefits of investing in real estate?
Currently, rental property investment is on the upswing. If this investment is the preferred investment of the French, it is because there are a multitude of advantages. First of all, it is a reassuring activity for lessors. At the moment, with the property market rate particularly low, most of these investors are turning to rental property to build up their assets while benefiting from the leverage effect.
For households, investing in rental real estate allows them to build and diversify their assets. There are many other financial investments, but now, with the stock market price becoming uncertain and concerns about retirement, the option to buy to rent becomes a real safe haven. In addition, housing meets a primary need. For this reason, buying a property with a view to renting it out offers an attractive return over the long term and makes it possible to generate appreciable income.
Rental investment is also the only type of investment that can be made on credit. Also, it avoids buyers having to mobilize their savings. The real estate loan is an important leverage effect to develop one's assets. To simplify, the use of debt leverage will allow the lessor to increase his investment capacity. It is important to specify that leverage is a financial concept. It consists in taking out a bank loan to reduce expenses and increase the profitability of hisrental investment. Therefore, it is preferable to take advantage of this strategy to boost the profitability of your investment instead of mobilizing your savings.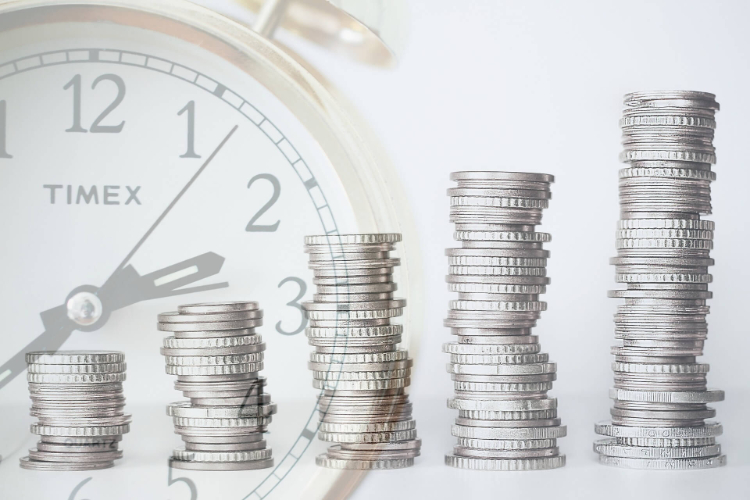 The different

means of real estate investment
When we talk about real estate investment, many people immediately think of real estate rental investment. However, to invest in real estate, different solutions are available to the investor. He can choose between the real estate of enjoyment, thetraditional rental real estate or the real estate stone paper.
The real estate of enjoyment
It consists of purchasing property for use as a principal or secondary residence. It is important to specify that the purchase of a property should not be made for purely financial reasons. Certain irrational needs may lead some investors to purchase an asset. For example, they may need to feel truly at home. But for this, it is necessary to have a good stability in both professional and personal life. Indeed, the costs for this acquisition can be considerable if we speak only of the notary's fees which represent approximately 2 years of rents. The French also like to buy second homes for holidays and weekends. However, compared to a main residence, the expenses incurred by second homes are really considerable. 
Classic rental real estate
A first investment in rental real estate involves many responsibilities for the lessor towards its tenants. Many tasks such as rental administration, tax declaration and building maintenance and works will be at his expense. However, there is a wide range of possibilities for rental investment. The investor can choose between a bare or furnished rental. Tax-free or not, or invest via a SCI or in his own name. But for this, the investor must first find the right property with the best return and good prospects. To obtain a good return on a real estate investment project, you have to invest, but also take risks. Indeed, a real estate investment is not always risk-free. For rental investment, there is the risk of unpaid rents, deterioration of the property, rental vacancies and a downturn in the local market. 
Real estate pierre papier
Paper stone investment consists of investing in an asset by delegating its management to another entity. Paper stone real estate includes several types of investment, including SCPI, crowdfunding and SIIC. 
The SCPI or Société Civile de Placement Immobilier allows you to become an owner and to collect rent by entrusting the administration of the rented property to a professional company. The investor becomes an associate owner. It should be noted that a SCPI can have a hundred or even thousands of partners. 
On the other hand, crowdfunding is a kind of participatory financing. The term crowdfunding means "crowd financing". Thus, it consists in lending together to participate in the realization of a project. It can be a construction or renovation project. In this context, the investor becomes a creditor. He must enter into a contract to obtain the agreed remuneration.  
The SIIC or listed real estate investment company allows the investor to become a real estate shareholder. He receives the dividends received from the investment. The special feature of SIICs is that they must pay back at least 95% of the rents received to shareholders. Investment in a SIIC can generate a profit of between 5 and 10% .
Criteria to

consider before investing in rental real estate
Although investing in rental real estate is a particularly profitable business, a good rental return is not achieved by magic. There are many criteria to consider before embarking on this project. In this way, it will be possible to achieve a good return.
The choice of accommodation
The choice of property will depend on the target tenants. If the target is a family, a T3 or T4 would be the most suitable. But for the investment to be successful, the proximity of services such as shops, schools and nurseries as well as transport services must also be taken into account. On the other hand, if the target tenants are students or young working people, it is preferable to opt for small areas such as a studio or T2 apartment. Moreover, small areas are rented, but are also sold at a higher price per square metre. Thus, investing in a small housing unit is particularly profitable especially in student cities such as Lille and Bordeaux. If you have a larger budget, an investment property is an excellent option. By making a cut, you can then multiply the number of apartments in the building and thus multiply the sources of income. 
The location of the property
For any real estate investment, the location of the dwelling is important. In order to obtain a high enough return on investment for rental purposes, it is essential to invest in a buoyant geographical area in which the real estate market price is stable. It is also preferable to invest in an area where the population is constantly growing. In this way, the demand for housing will be high and it will be sure to always find tenants. It should also be a neighbourhood with commercial infrastructure and good public transport links. It must also be close to schools and universities in order to be able to define its target tenant. 
The profitability of your rental investment will depend on your tax status. Compared to empty rentals, furnished rentals are highly profitable. Moreover, there is a significant difference between furnished and bare rentals. It should be pointed out that the rents received from empty rentals are taxed as property income. With annual incomes below 15,000 euros, the investor will be taxed under the micro-land regime. In this case, he can benefit from a 30% allowance on rental income. On the contrary, the actual regime allows the deduction of the expenses necessary for the acquisition of the rents and then reduces the land income. 
On the other hand, by opting for LMNP or LMP status, the owner will be taxed under the BIC regime. This tax regime allows the owner to benefit from a 50% reduction on the rent. On the other hand, by opting for the real regime, the latter can benefit from a deduction of charges from the income received from the rental. 
Before entering into rental real estate, it is important to think about the type of lease you are going to offer the tenant. On this lease will depend the taxation, the length of notice and all the elements that must be present in the housing. Within this framework, it is possible to rent the property naked or furnished. On the other hand, the furnished rental is the most popular for small surfaces. Moreover, renting in LMNP allows you to benefit from a significant tax reduction on the income received from your rental investment.
The

advantages of investing in old real estate 
The landlord has a wide range of possibilities regarding the type of property to be acquired. However, buying an old property with works offers enormous advantages. The main advantage of acquiring this type of property is that it is much cheaper than new property. These properties are 20-30% cheaper than new and even cheaper if there is work to be done to restore the property. Moreover, even after the work has been completed, this discount makes it possible to obtain fairly high profits as well as a significant increase in value in the event of resale of the building or residence. For a property put up for rent, the renovation work will be deductible from the land income, via the land deficit.
Buying an old property also allows you to enjoy a good location in the historic districts or in the city centre, close to all amenities. It should be noted that the areas located in the city centre, close to services and shops, are the most popular with tenants. Thanks to an ideal and much sought-after location, rental vacations will be really rare.
For this type of property, it is also possible to take advantage of the various schemes to benefit from a reduction in the amount of its taxation. In this case, the old furnished rental is the most advantageous option. The owner has the possibility to choose between two statuses. That of a non-professional furnished rental company (LMNP) or a professional furnished rental company (LMP). By choosing one of these statuses, the rents received from the rental will be taxed as Industrial and Commercial Profits or Bic. As a result, it will bepossible to benefit from a 50% reduction in the micro-land regime of the LMNP status. In addition, the LMP status offers the possibility of deducting charges from annual income.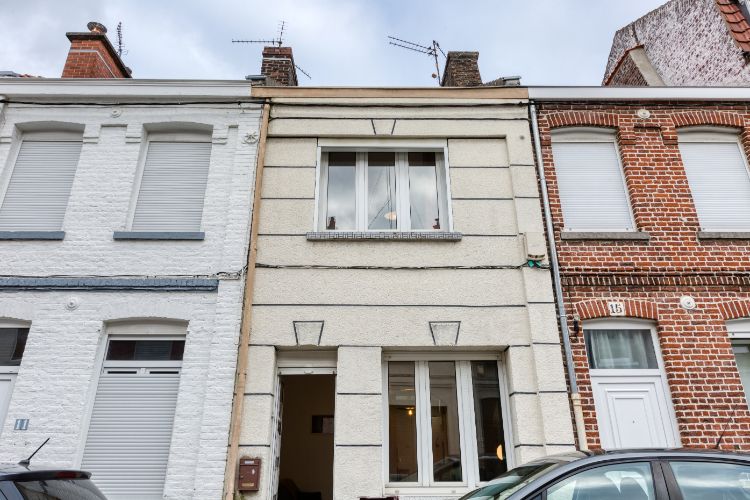 How to make

a

successful

real estate investment?
Investing in rental real estate is not just about buying a property and putting it up for rent. For the investment to be successful over the long term, you need to know the right strategies. 
Putting your property into rental management
Rental management allows you to entrust the administration of your property to professionals such as a real estate agency, a notary or trustees. This practice aims to optimise the economic return on a property portfolio. By entrusting the management of his property to professionals, the owner will be spared the various steps related to his investment. These may include tax declaration, choosing the best tax option or finding tenants. He will be able to obtain advice to optimize his investment. The fees for rental management correspond to 5 to 10% of the rents including charges. On the other hand, these fees will be deductible from property income. 
Choosing high-quality, replaceable and low-maintenance materials will contribute to the use value of the property as well as to its repair costs. Thus, what is valuable for the housing will also be valuable for the tenants. In this way, the tenants will have a more durable home. This avoids rental vacations leading to a drop in the profits of the rental investment. The valuation of the property also allows to make an important capital gain in case of resale. 
Selecting the right tenants
In order to make sure that it is the right tenant, able to pay the rent regularly, it is important to ask for supporting documents in order to reduce the risks. Also, if the rent is lower than a third of the income, you can take advantage of a joint and several guarantee. If the property is shared, it is possible toask each tenant for a deposit for the entire rent. Indeed, it is always better to ask for a maximum guarantee.
Where to invest

in old rental real estate in 2020?
The profitability of a real estate investment depends on the location of the property. Some areas are more promising than others. Therefore, here are the cities where it is good to invest in France in 2020.  
Toulouse is at the top of the list of the best cities to invest in in 2020. If this place is so appreciated, it is because there are many reasons. Firstly, Toulouse is a very dynamic geographical area. Many companies have set up their headquarters here. For this reason, the economic activity is really attractive for working people. With more than 100,000 students, Toulouse is also a young, student city. The demand for renting small surfaces and studios is particularly high. This is especially true in areas close to campuses and large institutions. In Toulouse, the price of accommodation is always reasonable with an average price of 3,100 euros/m² for an apartment.
Located 2 hours from Paris by TGV, Nantes continues to attract real estate professionals. For several years now, the price of real estate in Nantes has been rising steadily. Over the past year, an increase of 8.6% has been recorded. Despite this rise in property market prices, the average price of a home in Nantes is still affordable. The price per square metre of a property is 3,231 euros. 
With its tourist heritage and its proximity to the Atlantic coast, Nantes is one of the most attractive cities in France. It has a very dense economic environment and one of the best transport networks in France. 
In recent years, Bordeaux has become one of the most popular cities for real estate professionals. This is due to the fact that Bordeaux offers an ideal living environment with its strategic location between the ocean and the mountains. Bordeaux is the emblem of the French art of living. Bordeaux is also popular with students. More and more students are taking their place in the heart of the Gironde capital. Although Bordeaux has a rather high price for accommodation, it remains a prime location for any landlord. In the popular Jardin Public district, the price per square meter of an apartment is 10,000 euros. 
Located in the heart of Europe, Lyon occupies a strategic location. Only 2 hours by train from Paris, it is also close to Switzerland and Italy. It is surely thanks to this strategic location that Lyon is favoured by many companies. This gives it an important economic dynamism. With nearly 150,000 students coming here every year, Lyon is the second largest student city in France. With these many advantages, rental property investment is a sure value in Lyon. Moreover, the price of real estate is still reasonable, at 4,500 euros/m². 
For a real estate investment in the old town, Lille remains one of the most attractive cities in France. With more than a million inhabitants, its conurbation is the 4th largest metropolis in France, with Paris, Lyon and Marseille ahead of it. Lille is also a student city. The price of real estate is still very affordable. The average price of an apartment is 2,836 euros/m² with a return of 3.5% in one year.   
These articles may also be of interest to you
Fabien a réalisé son premier investissement locatif avec Investissement-Locatif.com qui l'a suivi tout au long de son projet. Il en ai ravi. Découvrez son avis sur cet investissement locatif clé en main.

Read the article

Vous souhaitez investir dans l'immobilier dans le métavers ? Cet article vous aidera à y parvenir !

Read the article

De quel salaire un investisseur doit-il disposer afin de pouvoir investir dans l'immobilier locatif ? Cet article donnera quelques éléments de réponse.

Read the article