Buy to rent
Nowadays, more and more people are being seduced by real estate investment. Many dream of buying a house to make a residence or to make a rental investment. The rental real estate investment is an investment with many advantages and is considered a trustworthy investment. Let's discover the different advantages of buying a home to turn it into a rental property, the reasons why lessors invest in this type of investment and the keys to success.
Why buy for louer ?
The reasons that encourage investors to buy to lease are diverse. While some are personal, others are attracted to rental investment for the benefits it offers:
For a long-term investment in stone
Owners of capital wishing to make an intelligent investment often choose to buy a residence and then put it up for rent. Buying to rent offers investors the opportunity to make a sustainable investment in stone. Indeed, by buying a home and putting it up for rent, you can generate long-term income from the rent you will receive. Rental real estate therefore represents a solid income plan.
To build up a heritage to pass on to children
Acquiring a property to rent it out is an excellent way to create an estate to pass on to your descendants. By investing a capital in a rental project, you will generate additional income while building a future residence for your children once they grow up. However, to be sure that you can pass on the property to your descendants later on, you must pay particular attention to gift and inheritance tax.
To ensure your retirement
After spending several years working and being active, it is important to ensure a complementary income for retirement. Buying to rent is an investment that offers the possibility of ensuring retirement. Monthly payments provide an additional cash flow and cover expenses during this period of inactivity. A rental investment is therefore a sure value. However, it is essential to repay real estate loans before retirement to ensure the success of the investment.
How to finance the rental investment?
Making a loan from a bank:
Like any type of investment, buying to rent is not a small matter, it requires a significant amount of money. If you don't have enough capital, you can apply for financial assistance from your bank. Moreover, most banks only grant loans to finance a rental investment, they do not grant loans for the purchase of shares. 
It is important to know that before granting a loan, banks always require various guarantees. Before financing your investment, they will verify, among other things, your professional stability and your financial situation. In general, there are four basic elements that determine a borrower-investor's situation: income, debt, contribution and collateral.
Nowadays, the purchase of residences for rental purposes has undergone an important evolution. This can be explained by the system reducing tax charges such as taxes and others (Pinel law, the status of Non Professional Furnished Rental...) and the low interest rates offered by financial institutions. For a high-yield rental investment, it is therefore important to pay particular attention to your bank's rates. It is also necessary to take into account the repayment period granted. Signing a long-term repayment loan brings forward low monthly payments and minimal risk of over-indebtedness.
Use a real estate credit broker:
Negotiating with a bank is not an easy thing, it takes negotiating skills and the art of discussion and debate to get a loan agreement signed. It also requires time and a great deal of willingness. It may therefore be more appropriate to transfer your documents to a mortgage broker. This professional will find for you the bank that offers the best financing, whether in terms of application fees, repayment period or interest.
Working every day in this field, he has all the skills to offer you the possibility of obtaining interesting percentages (interest rates and loan insurance rates). His know-how also allows you to build up a solid file to present to the bank in order to easily get a real estate loan to finance your investment. In addition, the cost of a real estate credit broker is minimal. 
The keys to a successful real estate investment:
Before embarking on the purchase of an asset for rental, methods and strategies should be adopted to ensure the success of the project and high profitability. But how do you go about it?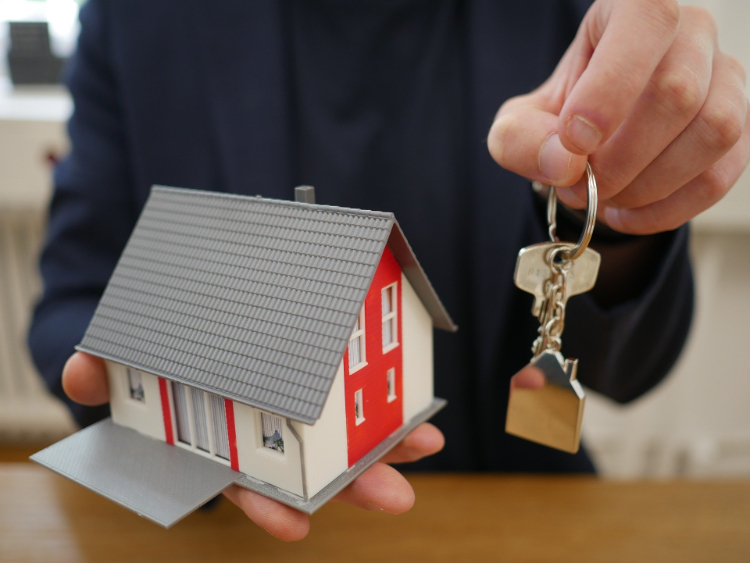 Choose the location carefully:
Investing in real estate requires a good strategy, so it is essential to ask yourself the right questions and set objectives beforehand. If you expect to earn a good return on your rent, it is important to pay close attention to the location of your home. You must first choose a location that is qualified by its continuously increasing population. Then, you are obliged to take into consideration the characteristics of the city and its surroundings. Indeed, you have to make sure that the area is well served and has all the necessary infrastructures (shops, schools, universities, cultural centres...) that suit the targets you are aiming for.
Make a study of the rental market:
A study of the rental market is essential for a successful real estate investment. Rental investment is not to be outdone. Once you have chosen the location of the accommodation, you should consult the real estate advertisements to find out the rates adopted for renting, the percentage of vacant accommodation and the rental demand in the chosen district.
The success of a rental property investment also lies in being realistic. Embark on a feasible program and make sure that the required financing is available. The ideal is to start small and expand the project little by little. This way you will not be exposed to the risk of over-indebtedness or losses.
Diversify your real estate investment:
To be successful, it is important to diversify your investments. This offers the possibility to brave possible problems such as rental vacancies, unpaid rents, it is therefore advisable to acquire several small surfaces in different cities or districts instead of putting the same capital on a single property. The same goes for the type of property, you can vary your investment: invest in a furnished apartment, a multi-room house or a studio to target students.
Choosing the right tenant is an excellent way to ensure a successful rental property investment. It is important to secure your investment. You are required to ask for a maximum of guarantees from the occupants in order to collect the rents on a continuous basis. So take the time to select the tenant. If possible, get help from a professional such as an estate agency. You must also subscribe to a rental investment guarantee.
Where to buy a home?
The success of a real estate project depends essentially on the location of the property. Areas differ from one another in terms of property price, rental demand and rate of return. Let's discover the cities where to buy and become a rental owner.
The French capital is a remarkable city, attracting many investors and various residents every year. Because of its high quality of life, Paris is appreciated by tenants. It is therefore an ideal location to purchase a rental property. It is made up of 20 districts, all well served and possessing various establishments from all different sectors (shops, businesses, universities, etc.). The cost per m² is one of the most expensive in France, and is constantly rising, which ensures you a capital gain on resale.
The Pink City is a good place to buy for rent. Dynamic and active, it is valued by all for its pleasant living environment. Each year, it welcomes nearly 6000 additional residents. Toulouse is also a student city, with more than 100 000 students. The average price per m² is 3000 €. This price remains reasonable for such a large city. When investing in a rental property in Toulouse, it is important to choose a residence that is close to shops, transport and various other points of activity.
Lyon is a city with a strategic geographical location in the heart of Europe. Indeed, it is only 2 hours from Paris by train and close to Italy and Switzerland. On its surface, Lyon has many head offices and a growing economic dynamism. As the second largest student city, it welcomes many new residents every year. The cost per m² is 4500 €. The gross yield is around 5%.
With nearly 230 000 inhabitants, the capital of Flanders is an ideal location to buy to rent. Its residents mainly appreciate its economic dynamism and living environment. The city is home to more than 20 000 companies, including Décathlon, Leroy Merlin... and offers more than 145 000 jobs. The price per m² is 2,850 euros. With such a low price and a high rental yield, Lille is ideal for starting to buy a property to rent.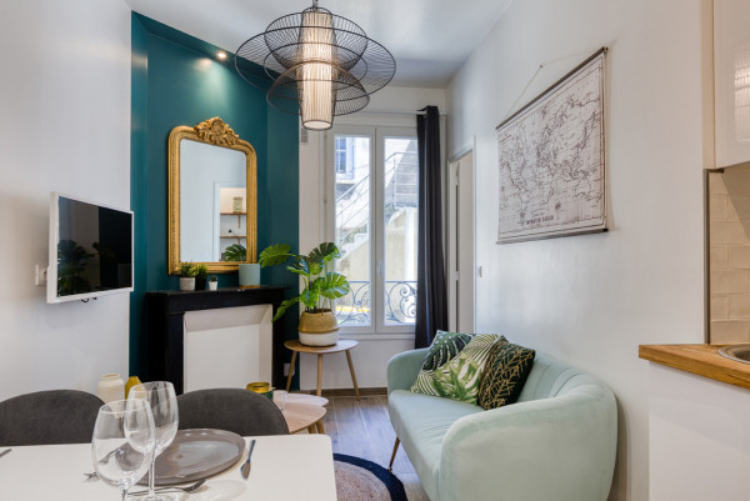 The Gironde capital is 2 hours away from the capital and is made up of 28 municipalities. Bordeaux offers its inhabitants an excellent quality of life and a pleasant climate. In 2020, the average property price is 4400 € per m² and the median rent is more than 10 euros per m². The gross yield is 4.5% on average, moreover, rental vacancy is almost non-existent in Bordeaux. The city centre, the Saint-Michel and Saint-Augustin districts are the ideal areas for an investment in stone. In order to guarantee more profit, it is advisable to rent a completely renovated old apartment or a studio.
Located 47 km from Versailles and 55 km from Paris, Mantes la Jolie enjoys a strategic location. It has all the assets conducive to a rental investment (transport, infrastructure, points of activity ...). With a rental share of more than 65%, the city has a strong demand for rental properties. Acquiring a home in Mantes la Jolie and putting it up for rent is a sure value and a solid investment. In addition, the average cost per m² is 2700 euros. Whether it is an apartment or a detached house, the cost of real estate in Mantes la Jolie is among the cheapest in France.
The capital of the Dukes of Brittany is located 2 hours from Paris by TGV. It is attracting more and more inhabitants over the years and a growing real estate cost. Close to the Atlantic coast, the city attracts many tourists and has various heritages that are worth a visit. The rental market in Nantes is promising and shows a strong demand thanks to the reasonable average cost per m²: 3 230 €. Gross profitability is 4.2% with a median rent of 11.4 € per m2.
There are many cities in which to invest and buy a home to turn it into a rental residence. The most important thing is to study and evaluate the real estate market in the place where you want to make an investment in stone.
In what type of accommodation investir  and who to rent to?
It is essential to carefully select the type of accommodation to be offered for rent. Small areas are the properties offering the highest return. In addition, the rental demand for this type of property is strong. Large surface areas, on the other hand, offer little return, but are not exposed to the risk of frequent changes of occupants.
This type of property is prized by tenants, it is especially appreciated by families. This investment requires a contribution not exceeding 200 000 €. Depending on the city, the net return on a rental investment in an apartment can reach 4 to 7%. In order to obtain a permanent income, you are advised to give preference to large cities where demand is high. The two and three rooms are the most appreciated properties by the occupants. They provide a good compromise between rental vacancy risk and return.
The rental investment of a studio or a T2 is a dynamic market. This type of property generally attracts young working people, young couples and students. If you wish to succeed in a studio rental investment, it is recommended that you invest in a studio or T2 near a campus or the city centre. These places are appreciated for their accessibility, their entertainment, as well as the services they offer.
The single-family home is a high-yield property, with a yield of between 4 and 8% depending on the location. To seduce young couples, opt for a two- or three-room house. Families are also ideal tenants for a detached house. To be sure to find occupants quickly, it is recommended that you invest in a house close to nurseries, schools, cultural centres, green spaces, etc.
Also known as a rental property, an investment property is a safe investment. If your budget allows it, it is advisable to invest in an investment property. This type of property has few competitors and allows you to diversify your investment. You can even renovate the rooms of certain apartments in a rental building to transform them into a place that suits the tastes and needs of your targets. This type of investment allows you to generate imminent income.
These articles may also be of interest to you
Pour passer d'une location nue en location meublée, la transformation n'est pas très compliquée. Les équipements sont limités et ne nécessite pas d'un budget conséquent. Cependant, équiper un bien ne suffit pas pour louer en meublé.

Read the article

Choisir où investir est l'une des problématiques auxquelles sont confrontés les investisseurs immobiliers. Si ces derniers recherchent de la rentabilité, l'immobilier commercial constitue l'une des meilleures options.

Read the article

Spécificités de l'immobilier à Boulogne-Billancourt et décryptage d'une opération menée pour un client dans le 21e arrondissement de Paris.

Read the article